Try another search or check out these top posts
Invest
Aged care industry ripe for investment
With Australia's senior population growing, investors should think about putting their money into health and retirement industries and consider it an investment in their "own golden years".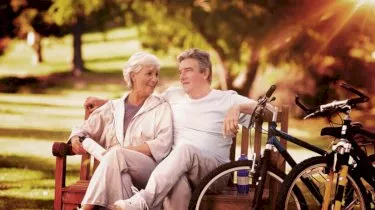 Aged care industry ripe for investment
With Australia's senior population growing, investors should think about putting their money into health and retirement industries and consider it an investment in their "own golden years".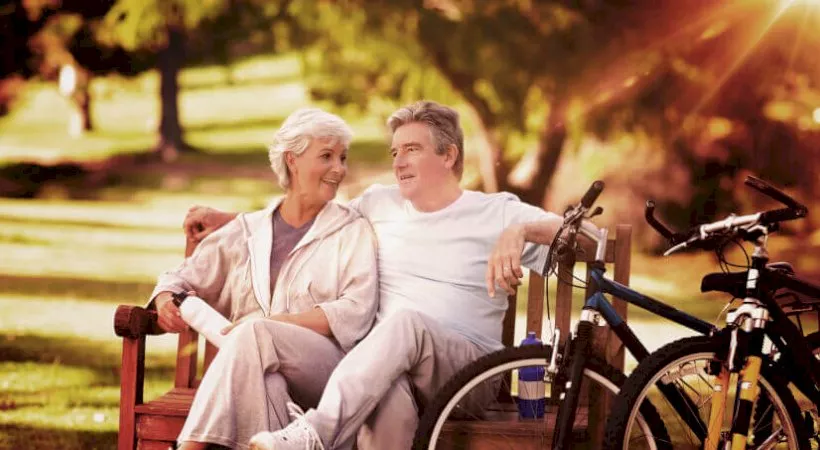 Investment firm, BT has pointed to the fact that by 2056, 22 per cent of Australians will be older than 65 as a compelling investment consideration.
It said that this cohort requires services like nursing homes, hospital and retirement villages and "catering to this demographic provides wide opportunities for investment".
"An ageing population has a number of potential economic consequences, including lower economic growth per capita, and a significant strain on government finances through pensions and healthcare spending," BT explained.
"There are also interesting implications for investors. There is a range of stocks in the Australian market that will likely be particularly affected."
BT highlighted four potential areas for investment:
Housing
Residential aged care, home care and retirement villages are set to grow in popularity as our population ages, with the Aged Care Financing Authority (ACFA) suggesting 111,000 additional beds will be needed by 2021-2022.
In terms of retirement villages, BT said, "Several listed Australian companies run villages using different models. Some, like Lifestyle Communities and Aveo Group manage villages, while others, like Ingenia Communities Group, are converting several caravan parks into retirement communities."
Additionally, high-care centres will become increasingly popular as the prevalence of dementia increases, BT said.
"There is rapid development in this section of the market at present. Examples of companies operating residential aged high-care facilities include Estia Health, Japara Healthcare and Regis Healthcare.
"Operators of cemeteries, crematoria and funeral parlours, like InvoCare, will [also] need to accommodate the increased demand for their services."
Healthcare
In order to put-off the need for cemeteries, senior Aussies will need healthcare. As BT noted; "The healthcare sector is the largest beneficiary of an ageing population. It will come as no surprise that medical care and health expenses become a greater proportion of weekly expenditure with age."
With governments typically spending 2.5 times more per person on those over 65 than the general population, GPS and diagnostic companies can expect increasing volumes, especially as both the frequency of visits and diagnostic tests increase with age.
"Primary Health Care and Sonic Healthcare Limited, both have exposure here," BT said, continuing: "Private hospitals such as Ramsay Health Care and Healthscope would also benefit from rising hospital demand."
Conditions that arise with age like deafness and sleep apnoea mean medical device companies will also see increasing volumes, BT said, pointing to Cochlear, which supplies devices for deafness, and ResMed and Fisher & Paykel Healthcare which produce devices to address sleep apnoea and LifeHealthcare which produces hospital supplies.
"Medical research companies that are focused on chronic diseases such as dementia, arthritis, cancer and diabetes are also likely to benefit. Some smaller, speculative companies in this space include Bionomics (drugs for cancer, anxiety and dementia), Mesoblast (developing stem cells to treat diabetes, kidney disease and arthritis) and Sirtex Medical (treatment for liver cancer)."
Financial services
The use of financial services changes with age as clients move from growth to longevity strategies.
"Investment managers and financial advisers will benefit from providing services to households as they switch from strategies to grow their money to drawing down on their nest egg. Banks may benefit from this as they already offer these services.
"Annuities providers will benefit from greater demand for their products, as people look to extend the longevity of their assets so they have enough to live on in retirement."
Consumption
The fact that consumer expenditure "generally declines substantially with age" can present challenges for consumer stocks, but the recreation industry should consider an ageing population to be a good thing.
Observing that over-65s spend the greatest proportion of their weekly budget on recreation as compared to other age groups, BT said this "supports the outlook for tourism and gaming".
"Flight and airport companies like Qantas, Virgin and Sydney Airport or accommodation companies like Mantra stand to benefit, while gaming beneficiaries would be betting companies like Tabcorp Holdings or Tatts Group, and casinos like The Star Entertainment Group, Skycity Entertainment Group and Crown Resorts."
Concluding, BT said: "As the population continues to grow, companies that have positioned themselves to manage this and cater to their needs stand to benefit from these demographic changes. So investing in those companies in an investment portfolio could be an interesting opportunity – and on a lighter note, with age, one of life's few certainties, you could consider it an investment for your own golden years."
Forward this article to a friend. Follow us on Linkedin. Join us on Facebook. Find us on Twitter for the latest updates