Try another search or check out these top posts
Invest
Advantages of buying a property outside of an SMSF
Buying a property through a self-managed super fund (SMSF) can reap tax benefits, but there are also many advantages in keeping real estate purchases outside of an SMSF – especially for residential properties.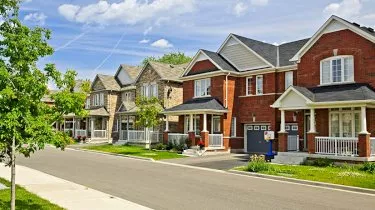 Advantages of buying a property outside of an SMSF
Buying a property through a self-managed super fund (SMSF) can reap tax benefits, but there are also many advantages in keeping real estate purchases outside of an SMSF – especially for residential properties.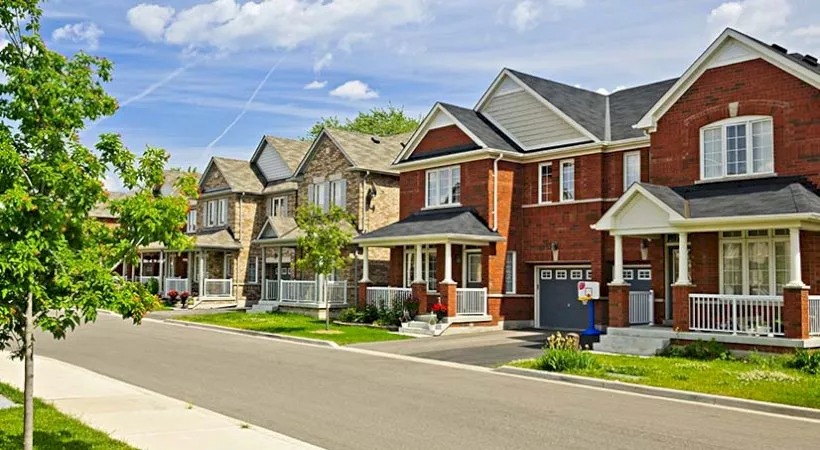 Using a limited recourse borrowing arrangement (LRBA) also limits the trustee in terms of how much they can borrow and what they can do to the purchased property.
Before even applying for an LRBA, consider some of these advantages that come with direct property purchase:
Higher loan-to-value ratio (LVR)
Simpler loan process
Full ownership of the property
Renovate all you want
Lower costs and fees when buying or selling
Owner gets to use the  capital gain/loss and tax benefits
Higher loan-to-valuation ratio (LVR)
LRBA ensures that lenders would not be able to seize any SMSF asset other than what was purchased if the trustee-borrower defaults on the loan. As such, banks and other lenders tend to be less willing to lend a large amount of money for an LRBA arrangement as opposed to an outright loan—except when there is a separate guarantor for it.
To curb potential losses in the event of a default, lenders lower the amount of money trusts can loan via an LRBA to about 65 to 70 per cent of the purchase amount.
If a trustee applies for a loan through the usual process, lenders are more amenable to granting a higher LVR, which is usually 80 to 90 per cent of the property's price.
Simpler loan process
The Australian Taxation Office (ATO) has strict regulations for SMSFs when it comes to buying a property via an LRBA, which means trustees would have to deal with more complex processes. 
An LRBA requires the trust to prepare documents that usual personal property loan processes doesn't require, such as a bare trust deed. Trustees buying a geared property would also have to deal with legal, advisory and other management fees that pile up and could eat into the SMSF's balance.
The process get simpler once the complexities are out of the way, but taking out a loan and buying a property in their name would make the process faster for the trustee.
If something goes wrong or if the borrower changes their mind about the property, it's easier to cancel the transaction if it is done outside the SMSF.
Full ownership of property—once the mortgage is paid off
In LRBAs, property ownership remains with the SMSF even if the loan has been paid off.  There has to be an explicitly stated condition in the trust deed and bare trust that allows transfer of ownership of the property once the loan is fully paid.
Beneficiaries are not guaranteed ownership if the trustee passes away while the property is still within the SMSF.
Borrowers who transact outside of SMSFs, however, receive full ownership of the property once the loan and all its fees have been paid off. They are also free to rent out or sell the property to related parties or live in the property while the loan is still being paid.
Renovate all you want
LRBA restrictions only allows maintenance and some repairs on the property, regardless of where the funds for the work is sourced from.
The only changes trustees are allowed to make under an LRBA is to fix or replace what is broken, but any change must not affect the character of the property when it was purchased.
If the LRBA was approved for a run-down property, the trust must maintain that character—anything that is damaged may only be replaced by items bearing the same or similar characteristics. 
Outside an SMSF, a borrower could repair, renovate or do a complete makeover of the property. They are also free to change the original characteristic and aesthetic to increase (or decrease) its market value.
Lower costs and fees when buying or selling
An LRBA requires trusts to provide certain legal and financial documents to proceed with the loan. Most of the important documents must be prepared by professionals who charge a fee for their work or advice, and on top of stamp duty and taxes, these costs add up.
Payments for any transaction in connection with the property purchase is charged to the SMSF, which means the trust's total balance would be affected if the borrower suddenly becomes cash strapped.
Buying outside the SMSF, on the other hand, means the SMSF balance would be untouched, allowing the funds to earn from other retirement investments undisturbed.
Owner gets to use the capital gain/loss and tax benefits
Trustees who buy property outside of an SMSF get to use the capital loss and tax deductions in their personal assessable income and lower their tax liabilities come tax season. 
Capital gain or loss and tax deductions on SMSF properties must only be used within the SMSF, even if there is a specific trustee who initiated the LRBA. Furthermore, the 15 per cent tax on the asset also means the tax benefits peak at 15 per cent
This can be really helpful since tax benefits can reach up to 49 per cent for properties under personal names.
Advantages depend on personal and SMSF circumstances
Buying a property within and outside an SMSF both have advantages and disadvantages, depending on one's personal circumstances or the fund's situation.
It's still best to seek the advice of an SMSF and LRBA expert before deciding on a transaction that could potentially affect retirement benefits.
Explore Nest Egg for more information about investments and SMSFs
Forward this article to a friend. Follow us on Linkedin. Join us on Facebook. Find us on Twitter for the latest updates
About the author