Try another search or check out these top posts
There's been plenty of media attention on people buying property off-the-plan and not getting what they purchased at settlement, or in some cases, not getting a property at all. Buying off-the-plan can be beneficial when done correctly, but there are seven things you need to be aware of before signing on the dotted line.
While this isn't a comprehensive list, these are some key things to look out for. Make sure you get professional property advice to mitigate the risks and never buy any property, especially off-the-plan, without an experienced property lawyer helping you with the contract.
Know what you're buying
This may sound silly, but because you're unable to view the 'bricks and mortar' of the property, you need detailed information on what you're getting to make a solid judgement if the property is appropriate for your needs. Many off-the-plan disputes arise from a gap between expectations and reality of the quality of the fixtures and fittings, so make sure you know exactly what you're getting, including brand and model. Don't be afraid to ask lots of questions.
Don't skimp on legal advice
Everything hinges on the strength of the contract, and a good lawyer will ensure everything is documented properly so you get what you paid for. Ambiguity of contract terms is a huge factor in disputes arising from off-the-plan agreements, and it's imperative to have a comprehensive contract that sets out exactly what you're buying – from the features, fixtures and fittings, to insurance, time frames and dispute-resolution processes.
Be aware of sunset clauses
Be careful that the sunset clause (the date the contract expires and ceases to be valid) gives sufficient time for the developer to complete the project. If it's too short, it may be possible for the developer to sell your property to someone else before completion.
Know who you're buying from. Make sure you're buying from a reputable developer. Do your research and check they have a history of successfully developing projects similar to what you're looking to purchase.
Take advantage of early selection
One of the main benefits of buying off-the-plan is getting first dibs on the unit of your choice in a development. This can often be at a competitive price too, as developers typically put prices up closer to completion. Make sure you do your research or get professional property advice to be confident you are in fact getting one of the better units in a development at the right price.
Keep your deposit safe
Make sure your deposit is held in a trust account and never let a developer take your money. The developer should have the funds required to complete the project, so if they ask prior to exchange if you could release the deposit to them rather than having it sit on trust, walk away. This usually means that they don't actually have enough money to complete the build and could leave you exposed to potential losses.
Understand your borrowing capacity
While you can't get formal unconditional finance approval, it's a good idea to sit down with your mortgage broker and see if you qualify for a loan in the current environment. Check to see how tight it is, because if you're on the borderline today, you may have challenges come settlement.
Brenton Tong, director, Financial Spectrum
Forward this article to a friend. Follow us on Linkedin. Join us on Facebook. Find us on Twitter for the latest updates
Join the nestegg community
We Translate Complicated Financial Jargon Into Easy-To-Understand Information For Australians
Your email address will be shared with nestegg and subject to our Privacy Policy
Join The Nest Egg community
We Translate Complicated Financial Jargon Into Easy-To-Understand Information For Australians
Your email address will be shared with nestegg and subject to our Privacy Policy
LATEST POLL
Are you seeking alternatives to equity and property in the next 12 months?
Total votes
: 473
The voting for this poll has ended
Listen to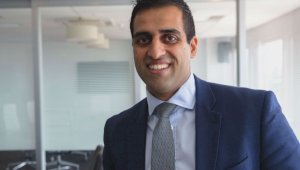 What the heck is with robots and tech - ETFs explained
More podcasts

Find super's sweet spot