Try another search or check out these top posts
Property is an attractive investment option for many Australians, but those coming to market later in life need to factor in some important considerations.
It is never too late to invest in property and in recent months our company has seen a growing number of Australians in their 50s buying investment properties.
Many of these people decided to invest in property because the total value of their superannuation is too small to fund their retirement, while cash in the banks are delivering minimum returns due to low interest rates.
The reality is more people are living longer and working longer, and we can expect a growing number of Australians working into their late 60s and even 70s.
Currently, there are more than two million people aged over 55 in the workforce and this number is set to rise as our population ages.
If you are aged 50 and over, you still have an opportunity to buy into real estate for investment purposes, especially if you have paid off most of your owner-occupier home loan.
The equity from your home plus surplus tax benefits plus income from your day job can give you the opportunity to buy several investment properties that will help fund your retirement.
Here's how:
1. Seek independent financial advice to determine what kind of property investment strategy is best suited to your financial situation and also determine how much you can safely borrow without putting yourself under financial stress.
2. Focus on potential hotspot areas as these tend to deliver the highest rates of capital growth in the short term. Again, you should seek independent advice when selecting these areas.
3. Take a wide perspective to the property market. Many first-time property investors make the mistake of buying their first investment property in their local suburb and overlook excellent opportunities in a wider geographic area.
4. Seek out mature property investors in your age group and learn from their successes and mistakes. Most will be happy to share their experiences for free.
5. Put in place an investment plan that will identify how many properties you can buy over a five to 10-year time frame.
It is important to take a pragmatic approach to property investment rather than making emotional decisions that can prove costly.
Older investors have a smaller window of opportunity to recover from mistakes than younger investors so it is important to put in place a carefully researched plan before buying your first investment property.
Shane Kempton, chief executive, Professionals Real Estate
Forward this article to a friend. Follow us on Linkedin. Join us on Facebook. Find us on Twitter for the latest updates
Join the nestegg community
We Translate Complicated Financial Jargon Into Easy-To-Understand Information For Australians
Your email address will be shared with nestegg and subject to our Privacy Policy
Join The Nest Egg community
We Translate Complicated Financial Jargon Into Easy-To-Understand Information For Australians
Your email address will be shared with nestegg and subject to our Privacy Policy
LATEST POLL
Are you seeking alternatives to equity and property in the next 12 months?
Total votes
: 473
The voting for this poll has ended
Listen to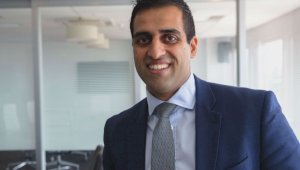 What the heck is with robots and tech - ETFs explained
More podcasts

Find super's sweet spot