Try another search or check out these top posts
A company's success is often determined by its leadership, and an investment manager outlines several key indicators to look out for in a quality executive.
Investors should analyse the management and leadership of companies before investing to reduce their risk exposure, according to Quay Global Investors portfolio manager Chris Bedingfield.
"The sector outlook, market environment or demographics can make a company seem a very attractive investment proposition, but the CEO can make all the difference to its ultimate success or failure," Mr Bedingfield said.
"A good CEO is key to a good business, so it's important to understand what makes a good one."
There are four key areas investors should consider when assessing company leadership.
1. Track record
First and foremost, how a chief executive has performed in the past is often the best indicator of how they'll do in the future.
"It is particularly useful to look at changes in performance in the context of the market and economic environment. For instance, if out-performance has continued in both strong and weak markets, this is a very positive signal," Mr Bedingfield said.
"Poor business and share price performance is always a warning sign, but if things have improved since the CEO took over, this clearly shows good leadership and ability."
2. Risk management
Previous success may demonstrate that your CEO has the skills necessary to steer the ship and no skills are more important than their ability to manage risk effectively.
Pointing to the example of Westfield Group, Mr Bedingfield said it was clear their leadership understood how to weather volatility.
"Prior to the GFC, Westfield sold assets and raised substantial equity, which stood it in good stead during the financial crisis," he explained.

"It is a strategy hard to execute when peers are increasing leverage and growing earnings, but the leadership team recognised that the industry was becoming frothy and that change was required to manage risk."
3. Facing adversity
Investors should ask questions about a company's ability to deal with volatility and challenges.
"Has the CEO also performed well at other companies that perhaps were struggling? Do they have a track record of turning companies around? Or have they only been with companies that are doing well and left when things got tough?" Mr Bedingfield said.
4. Industry leadership
Ultimately, it's companies that can foresee challenges and opportunities present in the industry, and not just those who "listen to the market", who perform well consistently.
"Making a judgement on a CEO's track record, understanding of risk, response to challenges and leadership ability provides an insight into future performance, and should be an important consideration for all investors," Mr Bedingfield said.
Forward this article to a friend. Follow us on Linkedin. Join us on Facebook. Find us on Twitter for the latest updates
Join the nestegg community
We Translate Complicated Financial Jargon Into Easy-To-Understand Information For Australians
Your email address will be shared with nestegg and subject to our Privacy Policy
Join The Nest Egg community
We Translate Complicated Financial Jargon Into Easy-To-Understand Information For Australians
Your email address will be shared with nestegg and subject to our Privacy Policy
LATEST POLL
Are you seeking alternatives to equity and property in the next 12 months?
Total votes
: 473
The voting for this poll has ended
Listen to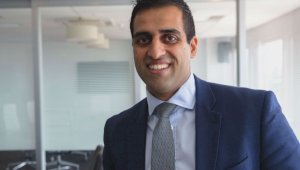 What the heck is with robots and tech - ETFs explained
More podcasts

Find super's sweet spot