Try another search or check out these top posts
It's "no secret" that the Australian property landscape isn't kind on first-home buyers, but parents considering "going guarantor" need to consider what it means, a consultant has said.
Private client adviser at UniSuper Advice, Natalie Eden said that "typically" Baby Boomers have not only paid off their primary residence, but some may also possess an investment property.
"This puts some in the enviable position of being able to provide a head start to their children entering the housing market by offering to 'go guarantor'," she said.
However, there are number of key considerations before jumping in.
1.       What does it actually mean to be a guarantor?
"Generally, this means the guarantor (often a parent) gives the borrower (typically their child or loved one) the use of equity in their own home instead of money towards the borrower's deposit," Ms Eden explained.
With this act, comes a legal responsibility to service the loan if the borrower is no longer capable of doing so.
2.       What are the pros and cons?
Ms Eden said the "emotional satisfaction" that comes with helping the kids out is a "primary benefit" of going guarantor.
However, the benefits are "mostly for the home buyer" as an arrangement like this helps to bring down the amount needed for a deposit and may even negate the need for costly mortgage insurance.
At the same time, borrowers and potential guarantors need to consider that the risks sit "squarely with the guarantor".
She explained that in addition to a requirement to service the loan, in the event of a default, it's the guarantor's credit history which will bear the report.
"Ultimately, the guarantor risks having to sell their own property that was used as security to meet the loan repayments."
Additionally: "If the guarantor later applies for a loan, the debt associated with assisting a borrower will form part of the guarantor's credit application, and could impact their chances of taking out future loans."
Finally, if the relationship breaks down, the guarantor is still legally tied to the loan.
"There are also important estate planning implications to consider," Ms Eden added.
"What happens if either the borrower or guarantor dies? Do the wills for all parties take this into consideration?"
3.       Are there other ways to help them out?
Considering the risks could leave some feeling "intimidated", the client adviser said another option is to grant a one-off "gift" payment to help out with getting a deposit together.
"This eliminates the ongoing risk of being legally responsible for the borrower's debt. This option also allows the lender/gifter to avoid the risk of losing their property," she said.
However, she emphasised that those considering a guarantor strategy should seek specialist legal advice.
"Going guarantor is a legal commitment that can have ongoing financial implications that affect the lives of more than just the guarantor and borrower."
A recent Roy Morgan poll found that while Millennials have doubled their share of super fund balances in the last 10 years, priorities like housing affordability are still a concern.
Roy Morgan Research's Norman Morris explained: "It is a major challenge for superannuation funds to engage the younger generations in a long-term issue such as superannuation, when they are most likely to have shorter-term priorities such as housing affordability and lifestyle."
Forward this article to a friend. Follow us on Linkedin. Join us on Facebook. Find us on Twitter for the latest updates
Join the nestegg community
We Translate Complicated Financial Jargon Into Easy-To-Understand Information For Australians
Your email address will be shared with nestegg and subject to our Privacy Policy
Join The Nest Egg community
We Translate Complicated Financial Jargon Into Easy-To-Understand Information For Australians
Your email address will be shared with nestegg and subject to our Privacy Policy
LATEST POLL
Are you seeking alternatives to equity and property in the next 12 months?
Total votes
: 473
The voting for this poll has ended
Listen to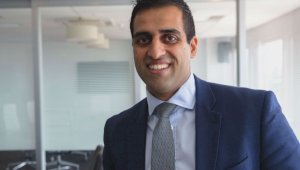 What the heck is with robots and tech - ETFs explained
More podcasts

Find super's sweet spot