Try another search or check out these top posts
Invest
Why you're wrong about hedge funds
Hedge funds have gotten a bad rap in recent years with some investors seeing them as a high risk investment strategy, but much of what you think you know is simply wrong.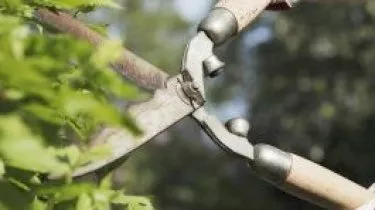 Why you're wrong about hedge funds
Hedge funds have gotten a bad rap in recent years with some investors seeing them as a high risk investment strategy, but much of what you think you know is simply wrong.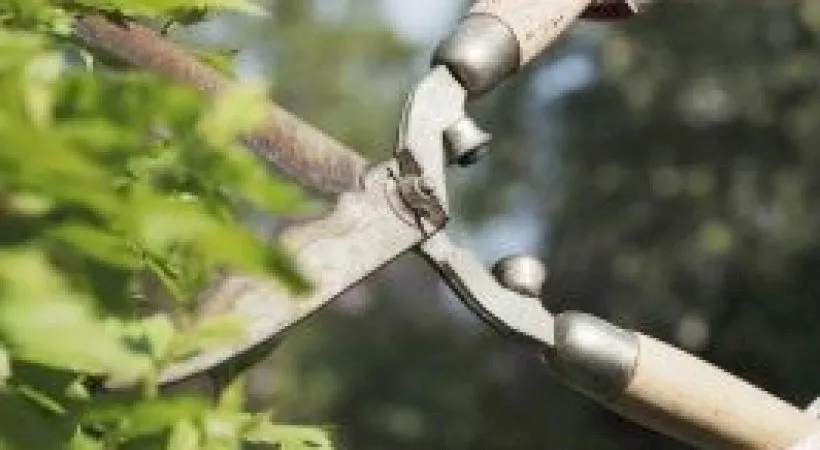 The main aim of a hedge fund is to reduce risk while still maintaining returns, for instance by using strategies such as hedging and stop loss limits.
Perhaps a better way to think of a hedge fund is as one that aims to 'hedge' or manage the risks of a volatile market by using a variety of different, and often innovative, strategies.
As can be seen in the following chart, most hedge funds tend to outperform in falling markets but lag slightly in rising markets.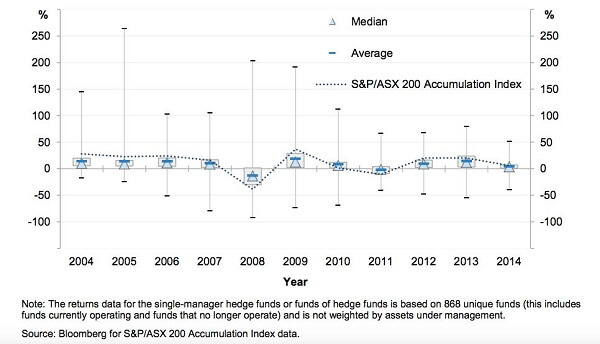 Within a portfolio of more traditional investment products, hedge funds can play a unique role, helping reduce volatility and increase returns.

They can offer strong diversification benefits by "blending" with other funds within a portfolio to help manage volatility – something that most investors would find very useful in the current market environment.
Unfortunately, the perceived concerns about hedge funds are preventing many investors from taking advantage of the benefits they can offer. Here are some of the more prevalent myths about hedge funds.
Myth 1: Hedge funds are risky
While hedge funds aim to generate returns from exploiting market anomalies, this is done within a framework of actively managing risk.
By maintaining investment discipline, absolute return funds can maintain conservative exposure limits, adhere to disciplined stop loss limits and avoid borrowing to generate financial leverage.
In comparison, an index fund – perceived by many as a 'safe' option – is at the mercy of the volatility of the market it tracks.
Index funds are also susceptible to market fluctuations and movements that aren't being actively managed.
Myth 2: Hedge funds are only for the very wealthy
In the past, hedge funds were often set up as private investment partnerships, with limited numbers of investors and a substantial initial investment required.
Today, many hedge funds have much lower minimum investment amounts and the usual investor base can include SMSFs, clients of financial planners and charitable organisations, as well as family offices and high-net-worth individuals.
Because hedge funds offer an 'absolute return' approach, they are increasingly attractive to investors concerned about the returns available from more traditional Australian equity managers.
Myth 3: Hedge funds are unregulated and lack transparency
Hedge funds are as tightly regulated by ASIC as any other managed fund.
There are rules governing areas such as reporting and investment process transparency, and any reputable hedge fund manager will also have its own compliance controls in place.
In addition, research houses review the processes and approaches of hedge funds, providing an impartial assessment.
Hedge funds provide existing and potential investors with detailed data on their 10-year track record going back to inception, enabling investors to undertake a thorough due diligence analysis.
Myth 4: Hedge funds are illiquid
The redemption process for many hedge funds is as straightforward as for a long-only equities fund.
While the recommended investment period is for five or more years, investors can make investments or redemptions on a daily basis.
Myth 5: Hedge funds are expensive – they charge exorbitant fees
Like most managed funds, hedge fund managers charge a management fee (usually around 1.5 per cent) and a performance fee for when they outperform their benchmark (usually around 20 per cent of the outperformance).
The big difference between a hedge fund and other managed funds, we would argue, is that a hedge fund is focused on delivering regular reliable performance while not losing capital. If investors are paying very low fees but the fund is not performing and their investment is disappearing, this is a false economy.
Myth 6: Hedge funds invest in unusual or exotic investments
There appears to be a common misconception that hedge funds like to invest in exotic securities such as over the counter derivatives, which are not exchange traded or listed.
However, most hedge funds invest in traditional assets such as stocks or treasury bonds – the same as mainstream asset managers.
Partly this confusion arises because investors think of hedge funds as an asset class in themselves. This isn't the case – hedge funds can invest in a broad spectrum of asset classes and securities.
Myth 7: Hedge funds are more likely to go bust than other managed funds
The Basis Capital collapse in the midst of the global financial crisis (GFC) has tainted many Australian investors' views of hedge funds.
Certainly this is an example of a hedge fund that failed to meet the transparency requirements that are standard today, and which targeted investors who were not suited to the risk profile of the fund.
The events of the GFC triggered a catastrophic run of events that resulted in Basis Capital investors losing most, if not all, of their capital.
In the current regulatory environment, a fund such as this simply could not operate. There are now many more requirements of funds to ensure investors fully understand what they invest in, and make sure that funds don't go beyond their investment guidelines.
Most funds close down simply because they can't raise enough money from investors to remain viable, and this applies to all managed funds, not just hedge funds.
Andrew Aitken, head of distribution, Bennelong Funds Management.
Forward this article to a friend. Follow us on Linkedin. Join us on Facebook. Find us on Twitter for the latest updates