Try another search or check out these top posts
Your life is being made easier by artificial intelligence, and you probably haven't even noticed. AI and robotics are revolutionising fields from medicine to agriculture, and nearly everything in between, in ways that most people have never considered.
The next technical revolution is here. And this is only the beginning.
The rate of innovation and development is skyrocketing. Driverless cars, which only a few years ago were a futuristic invention that would happen in a decade or so, are here today; California's Public Utilities Commission just approved regulations allowing driverless cars to transport passengers on the state's roads.
This is doubly remarkable because up until the turn of the century, AI development had seemingly dried up. From the supposed AI catalyst of chess computer Deep Blue defeating Gary Kasparov in 1997 until around 2010, there was, as it was known in the industry, an AI winter. Progress ground to a halt as innovators came to the realisation that it was impossible to gather enough data points to make their creations functional in the modern world. The modern proliferation of smartphones, technology and big data, however, has changed all that.
In fact, some of the AI in your life has become second nature, so much so that you perhaps don't really consider it to even be AI anymore; have you tried using an online service to listen to music or watch a movie? Ever noticed how these services have an almost uncanny ability to recommend other songs, films or TV series that you're interested in? That's an AI powered functionality that's able to take the recommendations of thousands or millions of other people based on their selections and use them to predict what you'd enjoy the most by building a profile of your entertainment tastes.
It's not just simple things like helping you find your next TV series to watch though, AI and robotics are making a real difference in some of the most vital fields of human endeavour. A powered robots are assisting farmers tend to their crops, able to kill weeds while using only a twentieth of the herbicide previously required. Researchers in the UK have developed AI that can diagnose heart disease and lung cancer, which government health expert Sir John Bell, the Regius Chair of Medicine at Oxford University, believes could save the UK's National Health Service £1.1 billion in pathology screenings per year. This technology is available in hospitals, starting this month.
All of these innovations represent the future, and what is possible with this kind of technology. Humanity is demonstrating its capacity to do more with fewer resources than ever before thanks to the technological advances in AI and robotics.
Where previously a considerable proportion of developments were experimental projects and prohibitively expensive as a result, today's applications are both practical and affordable for the average consumer. According to research from Tractica, while global revenues for AI software in 2018 will be in the region of US$7 billion, they estimate by 2025 that number will be almost US$90 billion.
This translates into a number of corporations who are on the cutting edge of this new technology presenting attractive value propositions for retail investors.
Brenton Schaeche, is senior investment adviser at OzFinancial Australia.
Forward this article to a friend. Follow us on Linkedin. Join us on Facebook. Find us on Twitter for the latest updates
Join the nestegg community
We Translate Complicated Financial Jargon Into Easy-To-Understand Information For Australians
Your email address will be shared with nestegg and subject to our Privacy Policy
Join The Nest Egg community
We Translate Complicated Financial Jargon Into Easy-To-Understand Information For Australians
Your email address will be shared with nestegg and subject to our Privacy Policy
LATEST POLL
Are you seeking alternatives to equity and property in the next 12 months?
Total votes
: 473
The voting for this poll has ended
Listen to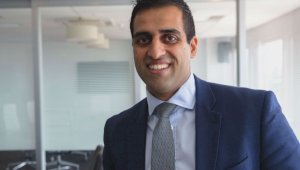 What the heck is with robots and tech - ETFs explained
More podcasts

Find super's sweet spot