Try another search or check out these top posts
Invest
Sydney counts cost of lockdowns
The extension of Sydney's lockdown is now estimated to cost the Australian economy up to $7 billion, but consumer spending and government support are set to limit the damage done to the nation's GDP, an economist predicts.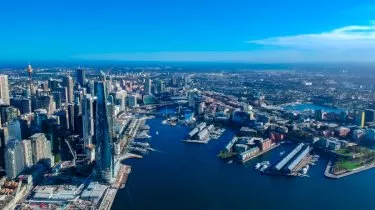 Sydney counts cost of lockdowns
The extension of Sydney's lockdown is now estimated to cost the Australian economy up to $7 billion, but consumer spending and government support are set to limit the damage done to the nation's GDP, an economist predicts.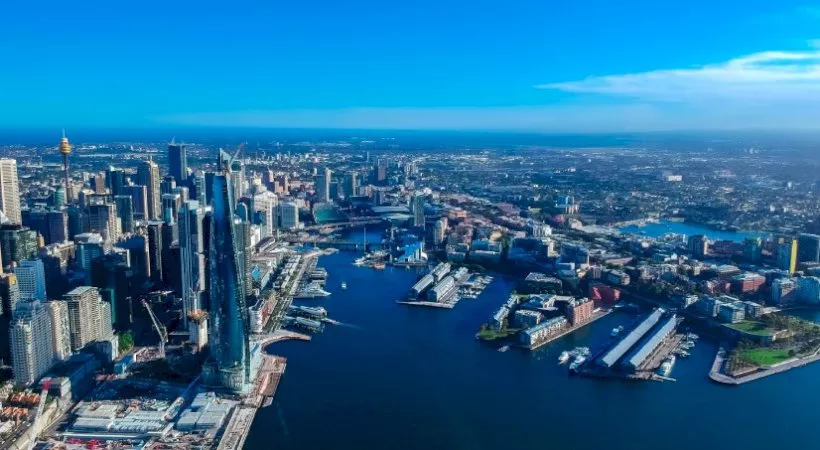 AMP Capital chief economist Shane Oliver said the Greater Sydney lockdown is costing the NSW and Australian economies around $1 billion a week.
With the lockdown set to run to "at least" 30 July, or five weeks in total, the current economic outlay is roughly $5 billion.
However, Dr Oliver predicted the lockdown could be extended for another two weeks when comparing cases and lockdowns between Sydney and Melbourne last year.
The prediction of restrictions remaining until mid-August would see Australia's GDP contract by $7 billion. 
Unemployment to temporarily spike
Dr Oliver has predicted this fall in GDP and lockdowns are likely to see a temporary spike in Australia's unemployment rate.
According to him, the hit to the NSW economy could push unemployment up temporarily towards 5.5 per cent from the current 5.1 per cent. Despite this, however, he does believe unemployment would quickly resume its downtrend later in the year, possibly shrinking to below 5 per cent at year end.
"Beyond the next few months, there remains reason for optimism as vaccination picks up, ultimately enabling a more sustained and confident reopening through next year," Dr Oliver said. 
"This, combined with significant pent-up demand, and an even higher level of savings after the NSW lockdown, along with ongoing fiscal stimulus and ultra-easy monetary policy, could result in compensating stronger growth in 2022."
Consumer confidence rises
On the upside, Dr Oliver believes the cost to the economy will be short-lived, despite the pain for businesses, with consumer confidence being a key driver towards future success.
Citing figures from the Westpac-MI consumer sentiment survey, which showed the consumer index up 1.5 per cent in July to 108.8, Dr Oliver predicted a bump in spending in the next quarter.
The biggest bounceback was seen in the category 'family finances versus a year ago', which jumped 4.6 per cent on the month for an index reading of 93.7.
This jump in confidence has Dr Oliver certain Australia's economic damage could be greatly offset by pent-up demand. 
"Assuming other states keep growing and NSW rebounds through September, helped by pent-up demand and the lagged impact of support payments, the extended lockdown will still likely flatten GDP growth this quarter (we were assuming growth of 1 per cent qoq)," Dr Oliver said.
But while the economy will see stronger results in September, overall growth is predicted to fall slightly for the year.
"Allowing for a solid rebound in the December quarter, this will likely push GDP growth in Australia through the year to the December quarter down to around 4 per cent yoy from our previous forecast of 4.75 per cent."
Business confidence falls
While consumers are confident they'll get through lockdown, Dr Oliver pointed to a drop in business confidence and the impact it has on the nation's economy. 
According to stats released in National Australia Bank business survey, which was conducted between 18-30 June, business conditions have fallen from a record high and corporate confidence has suffered as four cities imposed lockdowns in June.
The decline in business conditions was underpinned by falls across trading, profitability, employment and forward orders, the big four bank shows.
"Unsurprisingly, business confidence has taken a hit," NAB chief economist Alan Oster said.
"This was particularly evident in NSW and Queensland, but confidence was generally softer elsewhere."
NAB's Alan Ostersaid is confident, however, in a fairly rapid rebound as restrictions are lifted. 
"Business conditions also saw a sharp fall in the month, driven by a weaker reading for Victoria.
"This likely reflects the impact of the lockdown that started in late May, which was eased in a series of steps over June."
Governments step in to offset the losses
With the costs of lockdowns continuing to rise, the federal and state governments have stepped in to support the economy, with Dr Oliver highlighting this will offset much of the damage to the nations GDP. 
Prime Minister Morrison has announced an increase in the COVID-19 Disaster Payment and a new business support package.
Currently, the disaster payment rates are $325 if you have lost less than 20 hours of work a week, and $500 if you have lost more than 20 hours a week.
Under the changes, the payments will increase to $375 and $600, respectively. 
The Commonwealth will also fund 50 per cent of the cost of a new small and medium business support payment to be implemented and administered by Service NSW.
Eligible entities will receive 40 per cent of their NSW payroll payments, at a minimum of $1,500 and a maximum of $10,000 per week, assuming they have seen turnover fall by 30 per cent compared with an equivalent two-week period in 2019.
The new small-to-medium business support payment will be available to non-employing and employing entities in NSW, including not-for-profits, with an annual turnover between $75,000 and $50 million.
"Government income support costing around $500 million a week – entailing payments to businesses contingent on them maintaining their workforce and payments to workers similar to what they would have received from JobKeeper in late last year – will help soften the blow but will mainly serve to help keep the economy resilient so it can bounce back quickly once the lockdown ends," Dr Oliver concluded.
Forward this article to a friend. Follow us on Linkedin. Join us on Facebook. Find us on Twitter for the latest updates
About the author