Try another search or check out these top posts
Despite its resilience in recent months, the Australian dollar looks ready to depreciate in value relative to the US dollar, AMP Capital has said.
The Australian dollar's relative value has stayed steady between $0.72 and $0.78 US since January 2016, according to AMP Capital's chief economist Shane Oliver, but this trend looks set to reverse for three key reasons.
Prices for Australia's commodity exports are on their way down
The price of Australia's commodity exports, such as iron ore, coal, and metals, is a key driver for the Australian dollar, Mr Oliver said, with higher prices increasing the nation's terms of trade (the ratio that measures the value of goods exported to the value of those imported and thus indicating how much capital a country is gaining or losing in a given time period).
"Raw material prices go through roughly 10-year upswings followed by 10 to 20 year downswings," Mr Oliver said.
"These long-term moves reflect long lags in supply. For example, if commodity prices surge after years of undersupply, producers initially don't believe it's sustainable but, after several years, start to invest in new supply by which time the cycle is peaking.
"Then, when the new supply comes on stream, it accentuates the downswing and it all repeats in reverse."
Resource projects have seen record investment recently, Mr Oliver said, and as a result have caused a "surge in supply", placing Australia at the end of the upward swing in this commodity price cycle.
The interest rate gap between Australia and the US will likely narrow
A country with a higher interest rate is a more attractive location for an investor to park their money, and subsequently experiences upward pressure on its currency, Mr Oliver explained.
Australia's interest rate is currently at 1.5 per cent, somewhat higher that the 0.75-1.00 per cent rate in the US. However, the US Federal Reserve is expected to increase this twice more this year, in June and September, Mr Oliver said.
"This will take the Fed Funds rate to a range of 1.25-1.5 per cent.
"If the RBA leaves rates on hold at 1.5 per cent, which is our base case, then the gap between Australian and US official interest rates will have virtually closed by September."
Historically, the Australian dollar has depreciated in value as the gap between the two countries' interest rates has narrowed, Mr Oliver said.
Current expectations for the dollar may be too high
According to Mr Oliver, speculative positions on the Australian dollar are currently long, meaning many investors expect the dollar's value to rise, which leaves the currency even more vulnerable to softness in commodity prices, rate hikes in the US or cuts in Australia.
Forward this article to a friend. Follow us on Linkedin. Join us on Facebook. Find us on Twitter for the latest updates
Join the nestegg community
We Translate Complicated Financial Jargon Into Easy-To-Understand Information For Australians
Your email address will be shared with nestegg and subject to our Privacy Policy
Join The Nest Egg community
We Translate Complicated Financial Jargon Into Easy-To-Understand Information For Australians
Your email address will be shared with nestegg and subject to our Privacy Policy
LATEST POLL
Are you seeking alternatives to equity and property in the next 12 months?
Total votes
: 473
The voting for this poll has ended
Listen to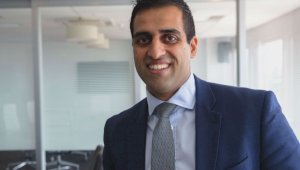 What the heck is with robots and tech - ETFs explained
More podcasts

Find super's sweet spot