Try another search or check out these top posts
Earn
TikTok cracks down on crypto promotions: Will other social networks follow?
The popular video-sharing social network is cracking down on crypto promotions and other financial services.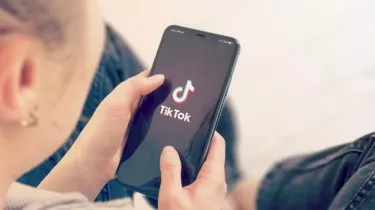 TikTok cracks down on crypto promotions: Will other social networks follow?
The popular video-sharing social network is cracking down on crypto promotions and other financial services.
TikTok has amended its branded content guidelines and will no longer allow for promotions of cryptocurrencies like dogecoin or Shiba Inu.
The platform's new policies around such content also prevent the advertising of buy now, pay later services like Afterpay, traditional credit cards and loans plus a slew of other financial products and services.

As per the TikTok website, "all financial services and products are prohibited, including, but not limited to, lending and management of money assets, loans and credit cards, buy now pay later (BNPL) services, trading platforms, cryptocurrency, foreign exchange, debit and pre-payment cards, forex trading, commemorative coins, pyramid schemes (including non-financial services), investment services, credit repair services, bail bonds, debt assistance programs, get rich quick schemes, debt consolidation services and penny auctions".
However, an important detail to note here is that these guidelines only cover branded content where there's an explicit and direct commercial relationship. There's nothing here that'll stop influencers from dispensing financial advice or spruiking a volatile cryptocurrency that they might hold in their portfolio.

Sometimes known as finfluencers or finance influencers, the proliferation of amateur investment advice on platforms like Instagram, Clubhouse, Reddit and TikTok present new challenges for both regulators and stakeholders in the financial advice and services industry.

However, speaking at the recent Stockbrokers and Financial Advisers Association annual conference, the federal Minister for Superannuation, Financial Services and the Digital Economy Jane Hume played down the potential of social media influencers to dispense financial advice.
"The TikTok influencer spruiking Nokia is not that different to the bloke down at the pub who wants to tell you all about the really great company he just invested in – but with a much louder voice."
"This isn't financial advice, but as has been the case since taxi drivers started giving stock tips, it is an inevitable part of a financial ecosystem," she said.

How do TikTok's policies compare with other social networks?
In comparison with other social networks, the range of products covered by TikTok's new policies are much broader.

Facebook only bans the promotion of "financial products and services that are frequently associated with misleading or deceptive promotional practices", such as initial coin offerings (ICOs) and contract for difference (CFD) trading.
Ironically, Twitter's approach is more nuanced. Their policy outright prohibits payday loans, cash loans, ICOs, cryptocurrency token sales, binary options and bail bonds. More conventional financial products and services like banks, loans, mobile payments, mortgages, debt relief, insurance and currency and crypto trading apps are allowed but subject to certain restrictions.

Even if they're unlikely to address some bigger concerns around finfluencers using the platform, TikTok's new policies represent a much more hard line stance than that of other social networks.

Speaking to nestegg, RMIT's Angel Zhong predicted the move would curb the distribution of unlicensed financial advice on the video-sharing platform.

"This is a very good move by TikTok, given the increasing reports of crypto investment scams online and that finfluencers have been encouraging pump-and-dump behaviour in crypto. Novice investors are particularly vulnerable to these scams and unlicensed financial advice," she said.
Forward this article to a friend. Follow us on Linkedin. Join us on Facebook. Find us on Twitter for the latest updates
About the author