Try another search or check out these top posts
Earn
Hospitality and tourism bear brunt of lockdowns as payroll jobs fall
August has seen both job ads and applications slip.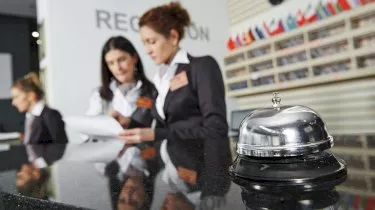 Hospitality and tourism bear brunt of lockdowns as payroll jobs fall
According to the latest figures released by the Australian Bureau of Statistics, payroll jobs fell by 0.7 of a percentage point in the first half of August.
"The largest falls in payroll jobs in the first half of August were in New South Wales (down by 1.2 per cent), Queensland (down by 1.0 per cent), the Australian Capital Territory (down by 0.7 of a percentage point) and Victoria (down by 0.6 of a percentage point)," ABS head of labour statistics Bjorn Jarvis said.
According to Mr Jarvis, lockdowns were the common factor here. 
"These four states and territories had lockdowns for either all or part of the first half of August, in addition to existing restrictions and border closures across the country," he explained.
The ABS found that NSW and Victoria accounted for 70 per cent of payroll jobs lost over the period.
"Impacts from lockdowns continue to be highly visible in payroll jobs data, particularly when the two largest states are both in lockdown," Mr Jarvis said.
Nationally, accommodation and food services accounted for the largest fall at 4.4 per cent.
This economic sting of COVID-19 restrictions in Sydney and Victoria was also seen in Seek's latest data on Australia's job market.

Seek managing director Kendra Banks said that COVID-19 restrictions continued to have a major impact on the labour market in August 2021.

"South Australia, Western Australia, Tasmania and the Northern Territory had increases in job ad volumes," she said.

Ms Banks noted that, "perhaps unsurprisingly", states and territories under the strictest lockdowns saw a decline in job ad volumes, with New South Wales and Victoria recording the most significant drops.
"Levels in Victoria, New South Wales, Queensland and the ACT have declined following various increases in local restrictions and lockdowns," she said.

Relative to July, job ad volumes in NSW fell by 10.7 per cent. By comparison, Victoria recorded a 6.3 per cent drop.
In relation to this, Ms Banks emphasised the differences between the lockdowns in July versus August.

"In July, despite a two-week restriction period, Victoria experienced an increase in the number of job ads posted during the month; however, with the lockdown extended throughout the whole month of August, job ad numbers have now declined," she said.

Ms Banks argued that this demonstrates that short lockdowns don't have too much of an impact on the labour market, "but when extended, more businesses start to put hiring plans on hold".
At a national level, Seek's data suggested that the industry that took the biggest hit from recent lockdowns was tourism, which recorded a fall in job ads of 19 per cent. Trade and services and retail and consumer products followed at 7.3 per cent and 8.9 per cent, respectively.
"Last month, the decline was driven by the restrictions in New South Wales; this month, Victoria is driving the reduction," Ms Banks said.

She noted that August saw hospitality and tourism job ads in Victoria fall by 33.1 per cent month on month.
Despite this downward trend, Ms Banks observed that Australia's job ads were up relative to previous years.

Taken in that respect, August 2021 represented a 55.9 per cent increase in job ads compared with August 2020 and a 15.2 per cent increase compared with August 2019.

In addition to the month-on-month fall in job ads, Ms Banks pointed out that jobseekers are not applying at the same rates that they were prior to the pandemic, with August bringing with it a 1.3 per cent fall in the average number of applications per job.
"With restrictions and uncertainty continuing across our major job markets, it is timely to remind those considering a move that opportunities are out there in many industries," she said.

Seek's findings come days after the data released by Roy Morgan found that recent lockdowns have seen the number of Australian workers with full-time employment contract by 111,000 on July levels to a new total of 8.65 million in August.

Part-timers also felt the squeeze, falling by 46,000 from July levels to 4.3 million.
"Australian employment also dropped in August, by 157,000, while unemployment was down by 60,000 as, rather than getting new jobs, people looking for work stopped looking and were forced to stay at home," said Roy Morgan CEO Michele Levine.
Forward this article to a friend. Follow us on Linkedin. Join us on Facebook. Find us on Twitter for the latest updates
About the author