Try another search or check out these top posts
Earn
Watchdog, experts and government at odds on 'finfluencers'
The government, regulators and the financial advice establishment all disagree on how financial advice from social media influencers matters and how it should be treated by the law.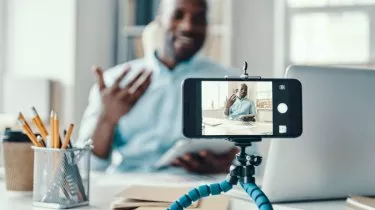 Watchdog, experts and government at odds on 'finfluencers'
The government, regulators and the financial advice establishment all disagree on how financial advice from social media influencers matters and how it should be treated by the law.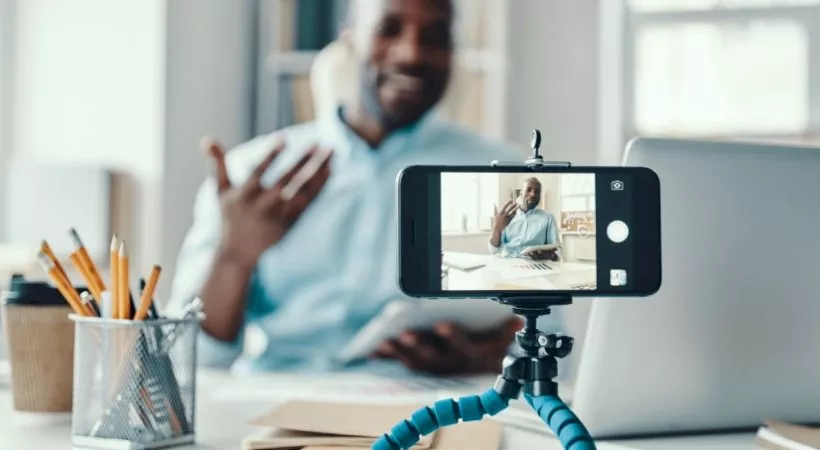 In recent years, the world of social media influencers and financial advice have overlapped in the form of financial service influencers. As you might expect, these content creators specialise in the topic of finance. 
Some take a more holistic, lifestyle approach to wealth creation and management. Others are more specialised, tipping off followers to potential opportunities to invest via the stock or cryptocurrency markets. 
Sometimes known as "finfluencers" or finance influencers, the proliferation of amateur investment advice on platforms like Instagram, Clubhouse, Reddit and TikTok present new challenges for both regulators and stakeholders in the financial advice and services industry. 
In a statement released in November 2020, ASIC noted: "Since March 2020, ASIC has seen a significant escalation in complaints about unlicensed conduct, including complaints about unlicensed financial advice being provided through websites, social media, cold-calling and seminars." 
"ASIC is concerned because consumers unknowingly receiving unlicensed advice do not have the same protections afforded to them under the law when they receive advice from licensed providers."
As per the law, ASIC said "financial advice must only be provided by qualified and licensed financial advisers or financial counsellors, not by individuals or corporations who neither hold an AFS licence nor are authorised representatives of an AFS licensee".
However, the government's own Finance Services Minister Jane Hume takes a different position on the issue.
Speaking at the recent Stockbrokers and Financial Advisers Association annual conference, Ms Hume played down the potential of social media influencers to dispense financial advice.
"The TikTok influencer spruiking Nokia is not that different to the bloke down at the pub who wants to tell you all about the really great company he just invested in – but with a much louder voice," she said.
"This isn't financial advice, but as has been the case since taxi drivers started giving stock tips, it is an inevitable part of a financial ecosystem."
According to Ms Hume, "if we say that consumers should not use the internet to learn about investment opportunities for fear that they make mistakes, we risk losing a generation of financially literate, engaged retail investors".
A senior lecturer in finance at the School of Economics, Finance and Marketing at RMIT University, Dr Angel Zhong, disagrees with Ms Hume's argument. 
"The bloke at the pub does not make profits from telling you about the great company he just invested in. On the contrary, social media influencers generate income based on the views of their contents. As such, their motives are different," Dr Zhong said. 
"There is also a possibility that the influencer has a vested interest in the company, ETF or other investment products that they recommend."
To Dr Zhong, there's no grey area. Through platforms like TikTok, YouTube, Facebook, Reddit and ASXbets, finance influencers are providing unmoderated investment advice without a licence.
She calls it social trading and "unmoderated investment advice provided in social media platforms that lead to herding behaviour in financial markets".
"Investment advice provided on social media tends to encourage day trading, promote get-rich-quick schemes and FOMO (fear of missing out)," she said.
Calling for explicit measures warning vulnerable viewers about the reliability of financial advice in social media, Dr Zhong said "unverified investment advice is no different to fake news, which is frequently flagged by social media platforms that urge viewers to read with caution".
Irrespective of whether social media influencers are falling afoul of the existing regulations around financial advice, Raiz Invest Australia CEO Brendan Malone doubts their effectiveness.
"There's no years of experience. There's no real-life experience. You're just getting paid to promote, and I think that will give the wrong message," he said.
Speaking to nestegg, Mr Malone said the company doesn't and has never used influencers. 
"I get an influencer for my mobile phone or a pair of shoes, but I can't have a young person with no financial education or experience trying to sell the Raiz product."
Forward this article to a friend. Follow us on Linkedin. Join us on Facebook. Find us on Twitter for the latest updates
About the author