Try another search or check out these top posts
Earn
Why you should start learning social media marketing
In this digital age, social media is a major way people communicate and connect with the world. An average person spends almost two hours on different social media networks every day, with the number of first-time users rising at a rapid rate.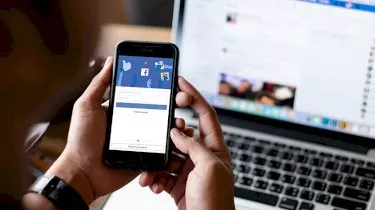 Why you should start learning social media marketing
In this digital age, social media is a major way people communicate and connect with the world. An average person spends almost two hours on different social media networks every day, with the number of first-time users rising at a rapid rate.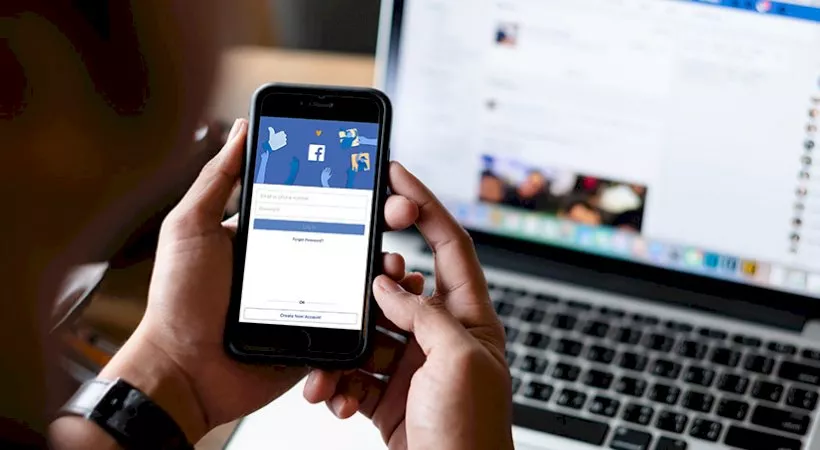 Social media has grown to become a powerful marketing tool due to its growing role in people's daily lives. According to Lyfe Marketing, around 97 percent of marketers use social media as part of their digital marketing strategy. 
The practicality and flexibility of using social media for marketing has made it popular among small businesses. Around 90 million businesses are now using Facebook – the biggest social media platform in the world – to achieve their goals, whether it is to boost brand awareness, drive website traffic or increase sales.  
So what are the advantages of social media marketing? Here are the reasons why you should learn to market your business through social media. 
Allows you to reach your target audience 
Establishing a profile on social media platforms will open up an opportunity for your business to connect with your customers online. It will also help you communicate better with your current and potential customers. 
However, creating a business profile on social media sites is merely the first step. A social media marketing plan must be created to maximise the potential of social media networks such as Facebook, Instagram, Twitter and other platforms.
It is important to create a social marketing strategy that is appropriate for each platform to reach your target audience. For example, Instagram engagement is highly based on images and videos. Meanwhile,  Twitter users are more likely to engage with news and microblog posts. Crafting the appropriate content for each platform is necessary to improve customer satisfaction and boost engagement. 
It is also important to list down the common values of your target demographic, including their age, gender, location and interests. Identifying these will help you become more equipped with the knowledge on which social media channel you should use to connect with them. 
Social media networks have targeting tools that allow businesses to target ideal customers that may use search keywords or have related interests to a certain brand or service. This will increase website traffic and in turn boost business sales. 
Social media ads can also help your business find new customers. For example, Facebook ads can show your content to a certain group of social media users that have the same pattern of online behaviours that your target audience displays.
Improve brand awareness 
Another advantage of social media marketing is that it helps businesses significantly boost brand awareness. Social media content can help a potential customer learn about your brand and what value you can provide to them. This can also help an existing customer have a better understanding of the product and services that you offer, which may lead to another purchase in your website.
By having social media profiles, businesses also have the opportunity to create the type of content that can best show their brand or product's identity. Posting content that is engaging to your target audience will make your brand relatable both to new leads and to old customers. 
Building brand authority and loyalty
Social media posts can be an effective way to establish customer loyalty. Regular communication with customers on social media platforms will lead to higher customer satisfaction and help you create a more positive brand image. 
If customers have high satisfaction and are loyal to the brand, they will provide invaluable user-generated content that can boost business credibility and value in digital platforms. Lyfe Marketing says 71 percent of consumers who had a positive interaction or experience with a business on social media are likely to recommend their product or services.  
Increased sharing and awareness of your content will also build your brand authority. It will help you rise above your competitors and become a leader in the industry. Word-of-mouth advertising (through social media) is one of the best ways to generate new leads that may be converted into loyal customers.  
Low marketing costs
One of the reasons why social media marketing is favored by small businesses is its low marketing costs with visible results. Creating an account for your business is free on almost all social networking platforms. While paid advertising requires you to allocate some funds for your business, marketing features on these platforms allow you to manage the costs by starting small and expand accordingly. 
While big businesses will need to invest time and manpower in creating and publishing content, as well as interacting with online customers by answering their queries and responding to them in order to generate tangible results, digital marketers have reported increased conversion rates and eventually a big return of investments on social media marketing.  
Higher conversion rates
Social media marketing can help a business increase the inbound traffic to its website. Every time that a business posts content or interacts with a customer online, there is an opportunity to persuade people to visit your website. Generated leads can then be converted into sales. 
In order to increase your conversion rate, it is necessary for companies to consistently post content that will engage the target audience. Quality content is also important to engage new leads and to direct them to the brand website, which can convert them into customers. 
Better customer engagement 
Marketing through social media gives businesses a better understanding of their customers' online behaviour. Social media platforms have analytics tools that can provide insight on which posts or content are popular with a brand's target market. It can also help businesses see which parts of their social media management need more work.
Customers are more likely to have a stronger connection with a business or a brand that is responsive to comments or feedback rather than a company that uses automated messages. Constantly adapting your marketing strategy on social media will help your business stay relevant and will also help you to retain long-time customers. 
Being active on social media networks can also help a business gain insight into what customers are saying about their products or services. The information gathered can be used to come up with an even better strategy to enhance your brand and improve customer satisfaction. 
Forward this article to a friend. Follow us on Linkedin. Join us on Facebook. Find us on Twitter for the latest updates