Try another search or check out these top posts
Borrow
Neobanks v big banks: Who delivers faster transactions?
Neobanks are leading the way when it comes to transaction speeds.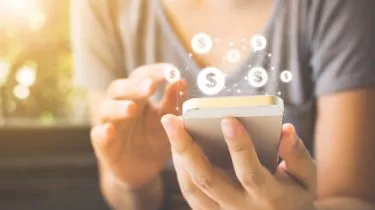 Neobanks v big banks: Who delivers faster transactions?
New data released by Frollo has revealed just how Australia's traditional and neobanks compare when it comes to transaction response time.
While the average response time for transactions sat around 692 milliseconds, Frollo found that the majority of financial institutions fell below that benchmark.

"Overall, seven out of 22 brands returned the data in less than 10 seconds and the average across all brands was just under 700 milliseconds," the company noted.

The metric being used by Frollo here measures how quickly a financial institution can return all transaction data for an account on average, with lower speeds being indicative of a more responsive and robust banking infrastructure.

Of the big banks, only Suncorp, NAB and the Commonwealth Bank of Australia came in under the average.

Between 86:400 and Up, the former walked away with the crown at 235 milliseconds versus 331 milliseconds.

Macquarie Bank was also singled out by Frollo's assessment of transaction response times. It ranked last on the list, with a response time of 4,734 milliseconds. This put it well behind Qantas Money, which came in second-last with 2,667 milliseconds.

Measured by response time for pulling up basic account data, Up came out ahead with a 107 millisecond response time.

The neobank was followed by NAB, who averaged 456 milliseconds.

"In total, eight brands were able to return account information in less than 10 seconds, six took more than 20 seconds," Frollo said.

Just five banks managed to beat the average of eight seconds, Frollo found.

The final assessment of speed that Frollo applied to Australia's open banking ecosystem as part of their research was response time for balances across multiple accounts.

As with transaction responses, the fintech found that Up delivered bulk balance data in less than a second, with an 86-millisecond turnaround time on average.

84:400, Beyond Bank, NAB, Macquarie Bank and Regional Australia Bank all rated below the average of 814 milliseconds.

On the other hand, Frollo found that five brands took more than 20 seconds to provide bulk balances.
"Neobanks Up and 86:400 are leading the way with fast APIs, taking less than half the time than most other banks to deliver CDR transaction data," the company noted.
Forward this article to a friend. Follow us on Linkedin. Join us on Facebook. Find us on Twitter for the latest updates
About the author