Try another search or check out these top posts
Borrow
Major banks rush to bushfire aid
The big four banks have committed to donating a collective $8.5 million to bushfire recovery efforts.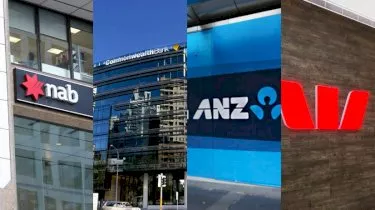 Major banks rush to bushfire aid
The big four banks have committed to donating a collective $8.5 million to bushfire recovery efforts.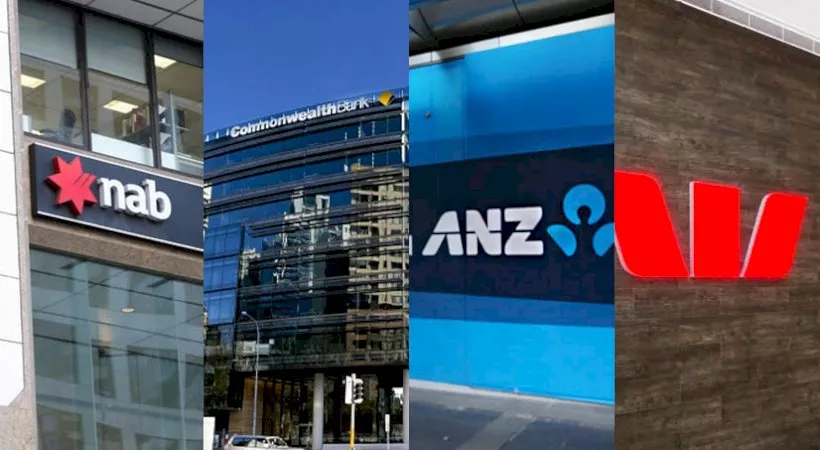 Both CBA and ANZ have each pledged to give $1 million while Westpac, after being rocked with its recent anti-money laundering scandal, has committed to establishing a $1.5 million fund.
NAB was the last bank to announce its support on Tuesday, pledging to give $5 million to both bushfire recovery and grants for businesses and farmers. It had originally promised $1 million worth of $2,000 grants for customers who have lost their homes last week.
NAB
The National Australia Bank's contribution has included a further $3 million to its Disaster Relief fund (now at a total of $4 million), extending its $2,000 emergency relief and recovery grants for business owners and farmers. 
It has also committed to $750,000 in donations (now totaling $1 million) to the Australian Red Cross and other local organisations in impacted communities.
Consumers are also able to make donations across NAB banking branches and within the mobile banking app.
Further, NAB employees who have had to evacuate their homes can access a $1,000 grant. It is also granting staff who are also volunteering in emergency services "as much paid crisis leave as they require", as part of a "longstanding policy".
Westpac
Westpac's Bushfire Fund includes a number of grants for rural fire services, customers and recovery work. 
It has promised $500,000 in total of grants to support customers and employees whose properties have been destroyed, with recipients being able to claim up to $2,000 for accommodation, food and clothing.
Westpac has also allocated $300,000 to volunteer firefighters and $100,000 to the Victoria Bushfire Appeal, along with $250,000 to the Foundation for Rural and Regional Renewal and $350,000 in funds for rebuilding and recovery support, and wildlife rescue and rehabilitation.
The bank has also donated a further $200,000 to the Salvation Army Emergency and Disaster Appeal, and it is accepting donation at its branches and through its mobile banking app. 
It has pledged to match any of its employees' donations to charities providing disaster relief. 
ANZ
ANZ's pledge has included $300,000 being given to volunteer fire services, with a further $100,000 set aside to match employee donations to volunteer fire services. 
Additionally, ANZ is matching employee donations to its key community partners Foodbank Australia, the Australian Red Cross and WWF.
It has committed to giving $500,000 to local community services along with home loan customers affected by the fires and a further contribution to Tennis Australia's "Aces for Bushfire Relief" initiative running through the Australian Open. 
Other support form ANZ includes deployed mobile ATMs at certain local centres and extra cash provisions for communities bordering regions affected by fire, as well as extended special leave for employees who volunteer in emergency services.
CBA
On the other hand, CBA has committed to making $750,000 worth of grants to help replace community facilities lost in the fires, as well as giving a further $250,000 to the Australian Red Cross. 
The relief grants will each provide up to $20,000 to assist with the replacement and repair of lost or damaged facilities. Community organisations, schools and local fire brigades have been invited to register for support through CBA's website from Friday, with registrations open until 14 February.
CBA has also extended its Emergency Assistance Package to all volunteer firefighters, previously offered to personal and business customers, which will see them receive benefits such as loan restructuring and waiving of selected fees and charges. 
The institution will also be accepting donations to the Red Cross in all branches, as well as in the CommBank app. 
'Urgent assistance is needed'
All of the banks have established financial relief packages for customers – with CBA extending its scheme to all volunteer firefighters.
David Lindberg, chief executive, consumer division at Westpac said the bank's $1.5 million fund will offer practical help on the ground. 
"Urgent assistance is what is needed as many of our customers and communities are facing unprecedented devastation, uncertain futures for their homes, families, businesses and for many, their livelihood," Mr Lindberg said.
"We are also committed to helping communities recover over the longer term."
Many to face financial hardship
Meanwhile the Australian Financial Complaints Authority (AFCA) has established an online bushfire support information hub – explaining the financial recovery support the agency can provide to families and small businesses that have been affected.
Rob Guest, executive general manager of customer service & resolution at AFCA has said the body will work with consumers to get insurance and financial claims processed. 
He expects many people will find themselves suddenly facing financial hardship.
"Many thousands of people have been affected – homes destroyed, people who can't access their cash or who have lost their credit cards, or who can't make loan repayments because they have no job to go to anymore," Mr Guest said.
"Small businesses will have been lost or be currently inoperable."
The bushfire support hub is online at AFCA's website.
Forward this article to a friend. Follow us on Linkedin. Join us on Facebook. Find us on Twitter for the latest updates