Try another search or check out these top posts
Borrow
Government gives open banking green light
The Consumer Data Right Bill has been passed through Federal Parliament overnight, paving the way for open banking to take place in Australia.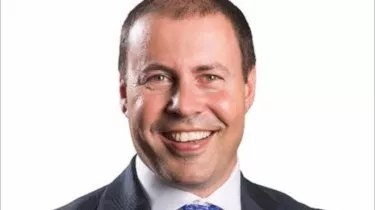 Government gives open banking green light
The Consumer Data Right Bill has been passed through Federal Parliament overnight, paving the way for open banking to take place in Australia.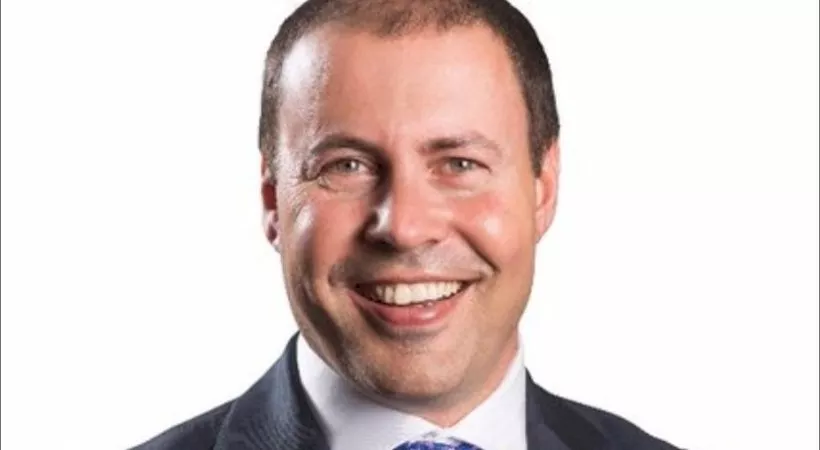 The passage of the bill comes after nestegg previously indicated that parliamentary discussions would mark a "critical step" in enabling reform.
According to Treasurer Josh Frydenberg, the amendments to introduce a consumer data right and open banking will see Australia become "a world leader in implementing an economy-wide right for consumers to access and use data that businesses hold about them".  
"This important reform will provide individuals and businesses with a right to access data relating to them and to authorise secure access to their data by accredited data recipients," he said in his second reading of the Treasury Laws Amendment (Consumer Data Right) Bill 2019 last week.
Calling it a "game changer for consumers", Mr Frydenberg said it will enable individuals to better harness their data for their own benefit, and support the creation of better price comparison services, taking into account the unique circumstances of Australians. 
The Treasurer also said new technologies developed by entrepreneurs incentivised by the data access will allow consumers to make more informed decisions on where they spend their money. 
Citing the recent Productivity Commission review on competition in the domestic financial system, Mr Frydenberg had noted "that the average Australian household could be saving up to $1,000 per year on their home loan if they switched to another lender – but many do not".
Predicting the type of tools that soon could be created, Mr Frydenberg said new technologies are likely to include comparison sites that take into account the actual ways the consumer uses the product, budgeting apps that analyse actual spending behaviours, and services that assess the expected return for a household if changes are made, with an example being the installation of solar panels versus an individual's current electricity usage.
The consumer data right "will increase competition and drive consumer-focused innovation", the Treasurer said.
Customer awareness needed
The bill's passing is a welcome development for Australia, according to KPMG's banking and global co-leader and fintech specialist Ian Pollari. 
"Open banking holds enormous potential to reshape the banking industry and the broader economy, as well [as] bringing greater control and benefits to Australian consumer and small businesses," he said. 
He emphasised customer awareness, education and engagement as needing to be a key focus for the regime's success. 
Putting the individual 'firmly back in the driver's seat'
Nick Caley, vice president of management software company ForgeRock, said consumers across the country "should be elated that the government has finally passed the Consumer Data Right Bill".
"A fundamental shift in the dynamics of information exchange between business and consumers is taking place." 
"In a climate where customers have become increasingly wary about data misuse and abuse, there is a golden opportunity for the banking sector to become the poster child for consumer rights," he continued. 
"The Consumer Data Right will increase competitiveness across the applied sectors and put the individual firmly back in the driver's seat," Mr Caley said. 
A win for competition
"A win for competition" is the way the Australian Banking Association has described the bill's passage through Parliament. 
Today's passage of the Consumer Data Right legislation charts the way forward for a more innovative and customer-focused banking industry that will deliver better deals for Australians, the association's statement read. 
For Australian Banking Association CEO Anna Bligh, the move will empower customers with the ability to use their data to drive a better deal on banking products.
Ms Bligh said the change "has the potential to dramatically increase competition and foster innovation across the industry".  
CDR will 'enhance data privacy and security'
The CTO and executive director of Moneytree Australia, Ross Sharrott, has called the bill's passage "a defining moment". 
Noting that it gives all Australians an ability to "direct the use of their data on their terms for their best interests", Mr Sharrott said the change will enhance data privacy and security as explicit consent is required to share data. 
"The CDR will transform how individuals and businesses value and use data and will enable organisations to take the innovation and personalisation of services to an unprecedented level. 
Noting that several countries have already introduced open banking systems in their respective jurisdictions, Mr Sharrott said "none have the equivalent of a CDR". 
"Those countries will be watching with interest, and I anticipate many will seek to adopt a similar CDR approach down the track," he explained. 
This email address is being protected from spambots. You need JavaScript enabled to view it.
Forward this article to a friend. Follow us on Linkedin. Join us on Facebook. Find us on Twitter for the latest updates
About the author