Try another search or check out these top posts
Borrow
Commonwealth Bank chairman to retire in August
The Commonwealth Bank (CBA) board has announced a successor.
Commonwealth Bank chairman to retire in August
On Wednesday, 27 April, the big four bank announced that Catherine Livingstone AO has decided to retire from the board effective August 2022.
The board has confirmed non-executive director Paul O'Malley as Ms Livingstone's successor who will take on the position from 10 August 2022.
Ms Livingstone joined the CBA board on 1 March 2016 before becoming chair on 1 January 2017.
"I have been honoured to serve as CBA's chair through a time when the bank has addressed a number of complex challenges and in doing so, rebuilt is reputation as an organisation that seeks to deliver positive outcomes for its customers, people and shareholders," Ms Livingstone said.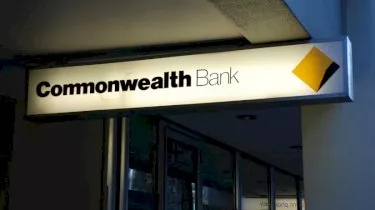 "During the coronavirus pandemic, CBA has demonstrated unequivocally that a strong, stable, well-capitalised banking sector is vital to Australia's economic and social wellbeing.
"It is a tribute to the efforts of CBA's 48,000 people that they have been committed to transforming the organisation into a simpler and better bank clearly focused on its customers.
"The group has made significant progress on this strategy which focused on CBA's core banking businesses. This has enabled the bank to build on that foundation and evolve its growth strategy to one of building tomorrow's bank today – both for its customers and for the leadership role expected of it in supporting the transition of the Australian economy. 
"It is therefore an appropriate time to hand over to the next Chair to lead this ambitious agenda and guide the bank through its next phase," Ms Livingstone said.
Mr O'Malley, who is also currently the chair of the CBA Board Renumeration Committee has been a board member since January 2019.
Prior to this, he worked as managing director and chief executive officer at BlueScope Steel from 2007 to 2017.
"It is a privilege to be appointed chair of the Commonwealth Bank," Mr O'Malley said.
"With the support of the board, CEO and management team, I am absolutely committed to helping CBA build on the strong progress achieved over recent years under Catherine's leadership and continuing to deliver rewarding outcomes for all our stakeholders."
He continued: "I am looking forward to helping lead this vibrant and important organisation through its next strategic growth phase and delivering outcomes for shareholders, customers and communities."
Forward this article to a friend. Follow us on Linkedin. Join us on Facebook. Find us on X for the latest updates