Try another search or check out these top posts
Borrow
CBA to drop mortgage repayments next week
The big four bank will automatically move mortgage customers to minimum P&I repayments next week to provide "financial support" amid the coronavirus pandemic.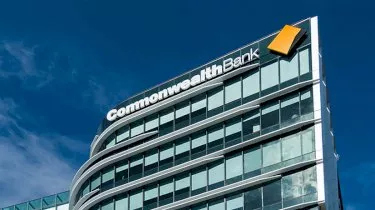 CBA to drop mortgage repayments next week
The big four bank will automatically move mortgage customers to minimum P&I repayments next week to provide "financial support" amid the coronavirus pandemic.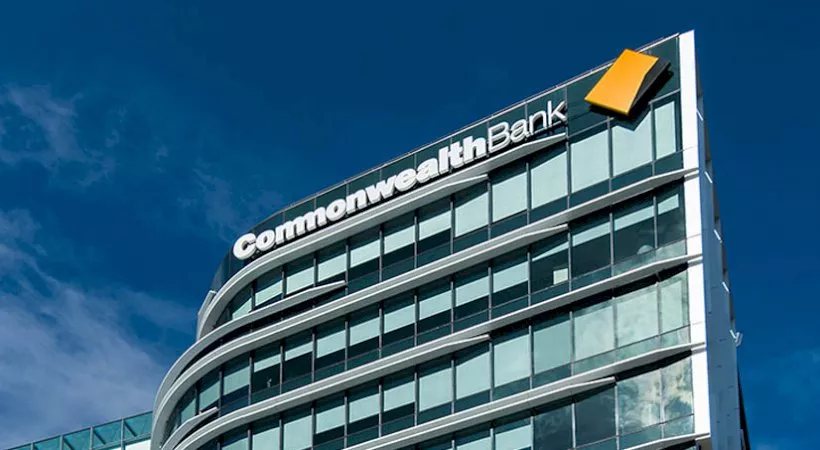 The Commonwealth Bank of Australia (CBA) has reminded customers that it will be automatically reducing direct debit repayment amounts for all eligible variable principal and interest (P&I) home loan customers to their minimum repayment required.
The change, which will come into effect from next Friday (1 May), is being made "given the current uncertainty surrounding the coronavirus" and as part of the bank's steps to "continue providing the financial support [CBA] home loan customers need".
As announced as part of its COVID-19 support package last month, CBA said the "one-off change" is aimed at "helping to put a little more cash in the pockets of our customers during these difficult times", which could be then spent in the economy.
Speaking last month, CEO Matt Comyn said the move could help up to 730,000 customers by "reducing repayments to the minimum required under their loan contract" and "release up to $400 per month for customers and create up to $3.6 billion in additional cash support for the economy".
Mr Comyn added: "Our home loan customers are on average 37 months ahead on their home loan repayments. Customers will be able to opt out after the change is effective should they wish to keep their current repayments."
The bank also revealed that 39 per cent of their home loan customers are more than 12 months ahead of repayments, with the vast proportion of this being two years ahead on their mortgage.
CBA said that the changes will take place between 1 and 5 May.
Customers wishing to retain or change their current repayments will be able to change their direct debit repayments via the CommBank app or NetBank from 6 May.
CBA added: "Please accept our reassurance that the decision was made with the best intentions, though we acknowledge that no one decision can suit everyone."
Speaking to nestegg's sister platform, The Adviser, about CBA's move, Wealthful broker and financial planner Chris Bates said he understood the reasoning behind the move as the RBA and government are encouraging people to spend money rather than use it to pay off debt, but thought the bank should have opted for an opt-in rather than an opt-out approach.
"Personally, I think it's very cheeky that it's not an optional thing," he said.
"We know through human psychology and behaviour that people just won't do it (opt out). Financial literacy just isn't that high… And even if they are aware it's happening, most people won't have the self-discipline to log in and reset their repayments to a higher amount once they see their lower repayments."
Mr Bates continued: "It should have been opt-in; it shouldn't have been forced upon people without them having a choice."
The broker and financial adviser added that moves such as these risked angering customers "because [the bank has] done something that they have not been asked to do".
"Banks already have very low trust... All you're doing is playing with people's trust with their mortgage, and they already have lots of anxiety at the moment," he said.
"So, while, yes, this might be a favourable thing for them [in terms of freeing up cash], it's still a change. And you're just starting to play around with that trust."
What the other major banks are doing
While the other three major banks — ANZ, NAB and Westpac — have all released support packages for their home loan borrowers — including offering mortgage repayment "holidays" — none of the other majors have said they will automatically adjust borrowers to minimum mortgage repayments at this time.
A spokesperson for NAB told The Adviser: "We are not automatically reducing payments for people who have chosen to pay more than the minimum amount, and are determined to ensure customers who have opted to pay ahead are not penalised.
"We understand our customers are all experiencing different circumstances during this time, and [we] are working to support them with the best solution to meet their individual needs.
"In this low-rate environment, we are proactively reviewing minimum repayment amounts to provide customers additional flexibility, and should they wish to make changes to their repayments, this can be done simply via the NAB app, internet banking and over the phone."
NAB previously revealed that it has had 51,000 requests from borrowers looking to pause their home loan repayments for up to six months — and been inundated with similar requests from SME borrowers, too.
Likewise, Westpac has said it will not be following CBA's lead by moving borrowers to minimum repayments, telling The Adviser: "Westpac customers have the flexibility of choosing to meet minimum repayments on their home loan, or setting a regular amount above the minimum to help get ahead of repayments.
"In the current record-low interest rate environment, there are still many customers who want to set their repayment above the minimum to pay more off their mortgage faster."
The spokesperson added that customers are able to change their mortgage repayment option by contacting the bank.
ANZ has not issued a statement regarding automatic repayment adjustments to minimum repayments. However, ANZ CEO Shayne Elliott previously stated that he did not believe that automatically adjusting repayments was in a customer's best interests.
Speaking to the House of Representatives Standing Committee on Economics in November last year about adjusting repayments following RBA rate changes, Mr Elliott said: "I have to act in my customer's best interests.
"And we have taken a view that the default [not to change repayments] is in their best interests in the long term, to repay their debt. And that is a considered view. I find it hard to imagine that I could ever push an argument that it is in my customer's interests to have it for longer."
At the time, Mr Elliott argued: "I don't think it's reasonable to say that our default position should be to just keep putting money into customers' pockets... We have an obligation with our customers.
"We just had a royal commission into when banks don't do the right thing by their customers. I feel really strongly about this one; it is absolutely our obligation to do this. Now, we should give the choice to people and make sure that people act on that choice. And I could see there may be some problems of people being a bit latent and not paying attention, and all of those things. But you know, I don't think I should assume that our customers are lazy or silly. They've made a decision and I respect that."
Forward this article to a friend. Follow us on Linkedin. Join us on Facebook. Find us on Twitter for the latest updates