Try another search or check out these top posts
Retirement
I'm looking to invest some money from my SMSF overseas. Should I go direct or through a managed fund?
Retirement
I'm looking to invest some money from my SMSF overseas. Should I go direct or through a managed fund?
Reading:
I'm looking to invest some money from my SMSF overseas. Should I go direct or through a managed fund?

For most investors, a managed fund is the way to go. Directly investing in overseas markets is likely to leave you with an undiversified portfolio that is difficult to manage properly.
In a universe as large and as complex as 'international equities', no one has either the time or experience to cover the entire spectrum of investment opportunities. To give you an idea, there are more than 45,000 shares listed across 60 of the world's main stock exchanges. There are country, political and currency risks to consider across these markets and endless company specific considerations across this number of stocks. Investing properly in this large global universe would be a time-consuming process.
For some investors, managing their own Australian share portfolio with the help of an online share research service costing, say, a couple of hundred to a thousand dollars may make sense. Imagine trying to replicate that across all the world's major markets and thousands of shares. The truth is you probably can't get the resources you need, but even if you could it would be likely to cost you tens of thousands of dollars.
Let's say you've got $100,000 to invest globally. There's no way you can afford to pay those sorts of fees for research and going it alone (for the average investor) is more akin to gambling than investing. An alternative is to invest your money in a managed fund where you get a professionally managed portfolio for between $200 a year (for a broad cap passive exchange traded fund or index fund) to around $1,500 a year (for an actively managed fund that doesn't charge a performance fee).
It is important to disclose at this point that our online financial advice business is not associated with any fund manager and, while everyone's circumstances are different, investing through a managed fund is often the best course of action for most investors seeking international equities.
The best professional active managers are expert investors with years of experience and have vast resources at their disposal to travel the world to meet company management and research the different political and cultural landscapes. Even if you've got $500,000 or $1 million to invest in international shares, you should question whether it's really worth going it alone.
Remember a fund manager's fee not only includes their investment expertise, but the administration costs and hassle associated with trading across multiple markets in many currencies. No W-8BEN forms (for tax treaty purposes) to fill out and at financial year end you receive a single neat statement. To achieve a minimum level of diversification (spreading your investments across different countries and industries to reduce overall risk) we would suggest a portfolio with at least 50 stocks is required and this means contract notes, dividends, corporate actions and tax statements for 50 individual investments (and the paperwork might not all be in English).
The actual cost of trading all 50 stocks is not insignificant either. One of the major banks has a direct international shares offering. It allows you to trade over 25 markets for brokerage of between 0.3 per cent and 0.4 per cent if you are trading US$10,000 per stock. Not bad, but if you're holding 50 stocks in your portfolio, the brokerage can really add up.
If you have $100,000 to invest and want to buy 50 stocks equally weighted between the US and Europe, you are investing only $2,000 per stock and paying US$19.95 per trade in the US and US$39.95 per trade in Europe. That equates to brokerage of over 2 per cent to buy the portfolio (plus you'll have ongoing brokerage costs as you trade in and out). A fund manager on the other hand, will charge a buy spread of roughly 0.20 per cent (depending on the manager it may be higher or lower) to cover buying into a fund that holds normally at least 50 stocks.
There is also the currency risk to consider. Many managers offer a currency managed solution, whereas you're on your own at the big bank if you want to hedge some or all of your foreign currency risk.
While it is possible to invest directly in global markets you should weigh up whether the difficulties of researching international companies, the administration hassles, the trading costs and the associated currency risk are really worth it?
Australian investors are spoilt for choice when it comes to quality active managers – either via unlisted funds or listed invested companies that provide a diversified, overseas investment solution. Many of these offerings are well priced, easily available (through the ASX, mFund or direct PDS routes) and available for a fraction of what you could do it for yourself. When it comes to specialist areas, like international shares, we suggest leaving it to the experts.
Annika Bradley represents the online financial advice service Eviser
Forward this article to a friend. Follow us on Linkedin. Join us on Facebook. Find us on Twitter for the latest updates
Join the nestegg community
We Translate Complicated Financial Jargon Into Easy-To-Understand Information For Australians
Your email address will be shared with nestegg and subject to our Privacy Policy
Join The Nest Egg community
We Translate Complicated Financial Jargon Into Easy-To-Understand Information For Australians
Your email address will be shared with nestegg and subject to our Privacy Policy
LATEST POLL
Are you seeking alternatives to equity and property in the next 12 months?
Total votes
: 473
The voting for this poll has ended
Listen to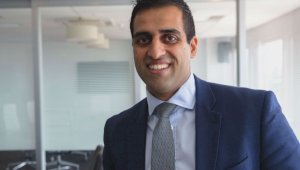 What the heck is with robots and tech - ETFs explained
More podcasts

Find super's sweet spot