Try another search or check out these top posts
For an Australian earning $80,000 a year, there's no point in seeking financial advice about superannuation for retirement when it realistically makes up less than one-fifth of that individual's money, according to a wealth giant's CEO.
Speaking at the Morningstar Individual Investor conference in Sydney, AMP CEO Francesco De Ferrari said that superannuation on average makes up only 18 per cent of Australians' wealth.
"I find it very interesting that when I hear people talk about wealth normally, they talk about superannuation and how you're investing that piece of your wealth for your retirement."
Especially so when "Australians love their real estate and so 60 per cent of wealth in Australia is invested in bricks and mortar", he quipped.
Noting that there is very little savings outside of superannuation, the CEO said "this is driven by a number of the tax laws and is very rational behaviour".
According to Mr De Ferrari, when it comes to financial advice, "the focus on super isn't enough".
As a result, the provision of advice to the average Australian earning $80,000 a year should not start with superannuation either.
"You really have to look at the overall picture and where effectively does advice help?" he questioned.
Instead, he said it was crucial for Australians to have access to the following as advice:
"You want to start with how you balance the budget; how you save more; how do you deal with all this consumer lending – and new business models that are out there and make it easy to buy stuff when you don't have the money; how do you build financial discipline; and, the most important decision is – if you look at how the wealth is invested – is what will you do with your home and your mortgage."
"And only when you tackle this can you get a whole picture as to: is your lifestyle effectively sustainable when you want to retire?"
This is a " big concept" that Mr De Ferrari said is now challenging institutions such as AMP, and the CEO said they are reflecting on "what are the points in your life when it really matters to get real advice, and where effectively you can do it yourself or you can be supported by technology in doing that".
Considering this sporadic and disjointed need for assistance, Mr De Ferrari went on to ponder whether there is even a future to wealth management in Australia.
For the CEO, the answer is still "unequivocally yes."
"I think this is a huge societal need, and getting wealth and financial advice right is absolutely critical, especially in the current environment where markets are very tricky, and prices are at an all-time high."
Forward this article to a friend. Follow us on Linkedin. Join us on Facebook. Find us on Twitter for the latest updates
About the author
Join the nestegg community
We Translate Complicated Financial Jargon Into Easy-To-Understand Information For Australians
Your email address will be shared with nestegg and subject to our Privacy Policy
LATEST POLL
Are you seeking alternatives to equity and property in the next 12 months?
Total votes
: 473
The voting for this poll has ended
Listen to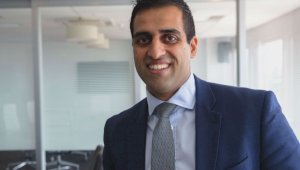 What the heck is with robots and tech - ETFs explained
More podcasts

Find super's sweet spot