However, Australian listed companies are still using outdated and inconvenient methods to connect with their shareholders. Information is still commonly sent to shareholders in the post, the equivalent of sending a smoke signal to millennials, and shareholders are required to physically attend AGMs. If a shareholder cannot attend an AGM, they need to fill out paperwork and send their vote in the post which frankly requires effort. And whilst some companies have moved to email, it is not instantaneous like a smartphone or tablet.
This is leaving companies struggling to connect with their investors and pass resolutions, despite spending $200 million on share registry services, $120 million on AGM meetings and $350 million on shareholder engagement. At the same time, investors are missing out on important information and having their say in companies they have a financial stake in.
Investors want to know more about the companies they are investing in and chief executives expect their investor relations teams to actively engage with and supply information to shareholders.
How mobile technology can help
With over 31 million mobile phones and one-third of Australian adults being mobile-only users, listed companies should be communicating with investors and shareholders through their preferred channel – the mobile phone.
Imagine the possibilities if Australian companies embraced this technology and the potential that it holds to revolutionise investor relations and shareholder engagement. Imagine if shareholders were able to vote; watch virtual AGMs; receive company alerts; and access market information in real time, all in the palm of their hand.
The improved investor experience through mobile technology would mean shareholders would no longer need to physically attend the AGM or send their vote in the post or via email. They wouldn't need to worry about missing out on important information because they forgot to update their address or were on holiday. Instead they will be able to do it all instantaneously in the palm of their hand, wherever they are in the world.
In turn, companies will build trust and rapport with their investors.
Mobile technology can bridge the divide between companies and their shareholders, allowing maximum participation by not only shareholders, but directors and management.
My company, Omni Market Tide, has launched OmniLOOP, Australasia's only multi-company investor relations mobile app, which allows investors to take their companies with them wherever they go.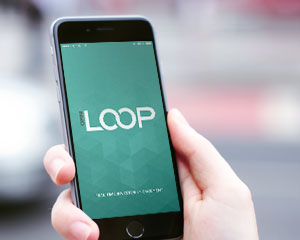 It offers investors both convenience and greater transparency in how their investment is performing, making information more accessible and removing barriers to event participation.
Understandably, companies may be cautious about making such a dramatic change in the way they interact with their investors and may be hesitant to be the first mover however, for them, the benefit of facilitating genuine engagement with their investors can result in gaining greater insight from their shareholder base.
Presently, Australia lags behind other developed markets that have already embraced this technology. Virtual meetings have been common in the United States since 2009 and has been widely attributed with an increase in direct voting and New Zealand has followed suit recently. We can make this happen in Australia.
Our own 2016 AGM on 30 May will be the first virtual AGM ever held in Australia. This represents not only a fantastic achievement, but a watershed moment in corporate Australia. Our shareholders able to exercise a direct vote, attend via live-stream, and ask questions in real time through OmniLOOP.
We live in an age of digital disruption which has affected most industries – shareholder engagement is not immune and companies should heed the warning. Smartphone and tablet technology are here to stay and companies that don't adapt to the digital paradigm and interact with shareholders through their preferred channel risk fading away into the obsolete.
There is a real opportunity now to harness technology and turn the tables by giving investors what they want – mobility, convenience and transparency.
OmniLOOP is available on both the Apple App Store and the Google Play Store for free download.