Try another search or check out these top posts
Invest
Investment scams you need to watch out for
Despite numerous warnings from government regulators on investment spruikers, many Australians still get duped every year, with the Australian Competition and Consumer Commission (ACCC) recording an 18 per cent increase in reported investment scams in 2018, according to its Targeting scams report released in May 2019.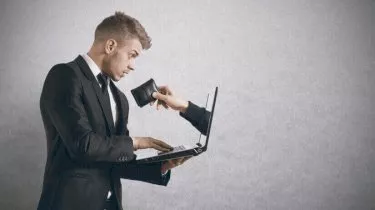 Investment scams you need to watch out for
Despite numerous warnings from government regulators on investment spruikers, many Australians still get duped every year, with the Australian Competition and Consumer Commission (ACCC) recording an 18 per cent increase in reported investment scams in 2018, according to its Targeting scams report released in May 2019.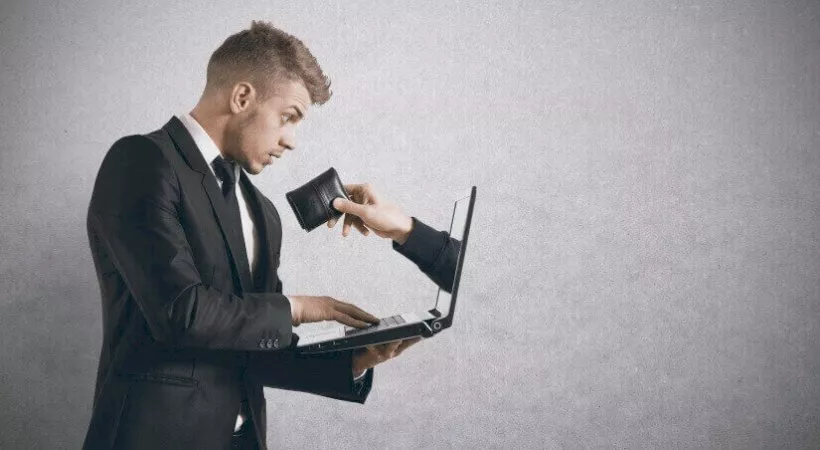 ACCC statistics also reveal a whopping 177,516 scam reports lodged in 2018, with more than $107 million lost to scammers.
Authorities warn that scammers are using more sophisticated methods to market their schemes, designing them to look like real and profitable opportunities to manipulate even those who think they know better. Scammers not only rob victims of their savings; they bury them, too, in debt as well as emotional and psychological trauma.
An effective way to avoid becoming a victim is to understand the guise of a scam. Here we discuss the most commonly reported investment scams, and how to tell if an opportunity is simply scammer bait.
Golden opportunities and overseas investments
Not all that glitters is gold, but many Australians who want to get rich quickly are tantalised by golden investment opportunities that could double or triple their savings.
These get-rich-quick schemes typically come from strangers on random cold calls and, sometimes, even from people they  knew.
Although scams target a wide demographic of people, many of the victims with the biggest losses are either close to or are already in their retirement – Aussies aged 56-64. 
Many of these predators operate overseas to avoid prosecution under Australian laws, but some have a base of operations within Australian states and territories. Their most common scam products are:
Investments in (fictitious) overseas companies
Scammers may, in any form of communication, offer shares, bonds or any type of limited-time investment opportunity in a company that operates overseas. The company or assets could either be legitimate or fictitious, but the end result is the same: investors lose their money.
When scams involve real overseas companies, scammers either make fake investment offers or take advantage of real ones to lure their victim, but the money is never truly invested. Once the victim deposits the money, both investment and scammer vanish.
For fictitious companies, scammers provide informational materials such as glossy brochures, websites and access to financial reports to "prove" the investment's legitimacy. Most of the materials, however, are fabrications meant to lure their victims into investing their money.
Illegal managed funds
Some scammers offer units in managed funds that are not registered with the Australian Securities and Investments Commission (ASIC), on the pretence that the investor will earn more and save on tax. 
The spruikers will claim that the product does not require their managers to acquire an Australian Financial Services Licence (AFSL). Some products are also structured in a way that does not meet investment standards to avoid regulation.
Analysed closely, these scenarios have two glaring signs of being a scam: running a managed investment scheme without an ASIC registration and offering financial advice without an AFSL — which are both illegal.
Just like in the previous scam, the fund managers will end up pocketing all the investors' monies.
Cryptocurrency scams
Due to BitCoin's incredible increase in value in December 2017, many people became interested in cryptocurrency investments. Scammers took advantage of this by creating cryptocurrency investment platforms where investors were encouraged to buy various cryptocurrencies.
However, when they try to sell or cash out their crypto investments, the spruikers stopped responding.
Sharemarket and insider tips scams
Some scams appear as insider tips on hot investments only available within a limited time frame. Scammers will either pretend to know an insider or be the insider who is aware that something big is about to happen.
Unknowing victims may receive these insider tips as an email or social media message, posts in online forums or phone call, and, in some cases, the scammers even pretend that the insider tip was meant for someone else to pique the victim's curiosity.
Then the sales talk about buying or selling the company shares in question begins. Some scammers simply attract investors to drive up the share price, only to discard their own and profit from the inflated price. This ends with the duped investors having to deal with the huge loss that comes after.
Authorities remind the public to refrain from dealing with and entrusting investment decisions to individuals without an AFSL.
Cold calls and investment seminars
Scammers also use high-pressure tactics to force their victims into agreeing to investment offers.
One such tactic is in the form of never-ending cold calls, pressuring the victims to agree to deposit money for the offered investment. Another takes place in investment seminars where spruikers go to great lengths to convince victims to use their credit card(s) to invest.
ASIC has published stories of real people who were pressured or bullied by spruikers. Victims were said to be "persuaded" into committing their money to golden and limited investment opportunities both within and outside Australia.
The victims featured in the cases disclose how the scammers pressured them with endless calls, at some point demanding explanations repeatedly when they declined or wanted to get out of the deal.
Technology-based fraud
Brought about by the advent of computers and the internet, technology-based scams involve the use of computer software and guarantee big profits on fraudulent investments. The two most common software scams are:
Sharemarket predictors
Some scammers offer software or programs that can supposedly predict market trends. These are, of course, fake since the share market is complicated.
To put it simply, if players who have dealt in the sharemarket for years cannot consistently predict which way it will go, it sounds like a bigger gamble to rely on software that runs on limited parameters.
It's a fact that the share market will cycle between ups and downs, as it has done so since its inception, and it's a bigger fact that countless investors have already tried to beat the market, and lost. 
As a word of caution, every investment has accompanying risks, even the "safe" ones, and short-term investments with higher returns more often, if not always, mean higher risks for the investors.
Gambling software
There are also gambling software that, scammers claim, can accurately predict the results of matches.
Just like the investment market, these software may have their lucky prediction streak, but at the very core, they're simply a tool for gambling and scamming people.
Gambling software are often priced upwards of $15,000 and give the victim a taste of victory for the first few bets — but the losses pile up just as quickly.
The scammers would sometimes increase the victim's credit limit to encourage their gambling despite losses, or they just disappear with the deposited money.
Property spruiking
ASIC warns investors to steer clear of property spruikers who trick their clients with high-pressure sales tactics and persuade them to enrol in expensive seminars and make property investments through them.
Property seminars
These spruikers usually flash the wealth they "earned" from their investment properties and claim that investors would get higher returns if they use their services. They would also insist that a potential property investor would not be successful if they try to do it alone or seek someone else's advice — a ploy to corner them into committing to the scam investment.
Land banking
According to ASIC, land banking schemes involve spruikers who purchase a bulk of practically worthless land and sell options to investors. The "developers" promise that the company would buy it back at a premium after a few years or when the land gets developed.
In most cases, the land never actually receives permits for rezoning or development. Investors also get stuck with a worthless piece of land because the spruikers do not honour their agreement to buy back the property.
Malicious groups
Property spruikers also work with groups of people to fast-track transactions for their overvalued properties. They work with lenders that would move quickly to demand security over the equity in the investor's home. This is done to make the spruiker's property seem like it has a higher value.
There are also advisers (financial, legal etc) who will take part in the transactions for a smoother processing and to "decrease" tax implications including stamp duty. In most cases, the gap between the property's actual market value and the blown-up value goes right into the swindlers' pockets.
ASIC, the ACCC and other regulatory bodies discourage property investors from transacting with these groups on the spot, for instance when approached after a property seminar. It's best to seek independent professional advice on any investment, especially for something as expensive as property.
Superannuation scams
One important superannuation rule that everyone must know is this: it is absolutely illegal to access super contributions until retirement. The only exception to this rule is when a member becomes eligible for early access due to severe financial hardship or on compassionate grounds.
Scammers, however, can lure people into believing they can "legally" access super contributions earlier by taking certain measures such as transferring their balance to a scammer-managed self-managed super fund (SMSF).
Authorities warn that early access to superannuation contributions without being eligible for any of the exceptions is illegal. In most cases, the scammers take out a huge portion of the individual's contributions for themselves — as a fee for unlocking their victim's super savings.
Anyone who receives an offer for early access to super should report to authorities immediately, or risk losing much of their nest egg to scammers.
Signs that you're about to be scammed
Here are some warning signs that should raise multiple red flags on an offered investment. It's best for investors to listen to their gut — the rational part, not the greedy one — when these flags crop up.
Information on the investment is sparse (except for what the spruiker has provided)
Communication borders on harassment
There's pressure into committing or trying the investment
There's refusal to let the principal investment go
There are claims the investment is exempt from regulations or involved brokers do not require an AFSL
What to do if someone is trying to scam you
Anyone who may be targeted by scammers should report the matter immediately to ASIC and the ACCC.
Do not, under any circumstances:
answer the scammers' calls, emails, messages
deposit any money for the investment
give any identification and/or bank details (if any has been provided, alert the proper authorities and call the bank to freeze any transaction)
click any link the scammers send (this may be a phishing scam, and the link could download a virus or program that would give them remote access to personal files)
ASIC reports that many scams are difficult to tell apart from real investments, so it's best to stay alert and be aware so you don't get duped.
Forward this article to a friend. Follow us on Linkedin. Join us on Facebook. Find us on Twitter for the latest updates
About the author