Try another search or check out these top posts
Invest
Time needed to save for first house deposit rises by nearly a year
Sydney-based first home buyers need over eight years to save for a deposit.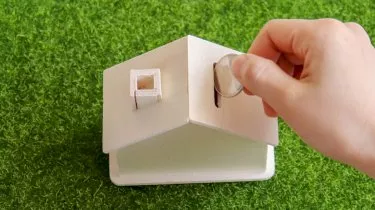 Time needed to save for first house deposit rises by nearly a year
Aussie couples are now required to save for five years and eight months on average to be able to afford a 20 per cent deposit on an entry-level capital city house, up 11 months compared to a year ago.
Prospective buyers in Sydney need to build up a deposit for even longer, according to the First Home Buyer Report from Domain, with an average time to save of eight years and one month, 18 months longer than this time last year.
Saving for a house deposit in Canberra is expected to take couples seven years and one month, an increase of 18 months and the second longest time needed out of the capital cities.
First home buyers will also need to save for longer than the capital city average in both Melbourne (six years and six months) and Hobart (five years and ten months).
"First home buyers are facing a growing financial hurdle when it comes to saving a deposit, and this is becoming more daunting in the context of rising living costs, low wage growth, weak saving rates and the rapid rise in property prices," said Domain chief of research and economics Dr Nicola Powell.
House prices in the combined capital cities have increased by 101 per cent over the past decade according to Domain, with increases of 153 per cent in Sydney and 107 per cent in Melbourne.
Perth remains the most affordable capital city with a savings time of three years and seven months for an entry-level house, only one month longer than a year earlier and down one month compared to five years ago.
For the combined regional areas, the time needed to save for a house deposit increased by four months to a total of three years and ten months. Nationally, an increase of four months was also recorded with a total savings time of four years and five months on average.
Meanwhile, Domain found that saving for a 20 per cent deposit on a unit in a capital city now takes three years and six months on average, three months longer than last year.
Unit buyers in Sydney (five years and six months), Melbourne (four years and four months) and Canberra (three years and nine months) had to save for the longest.
Domain also identified the capital city housing markets with the shortest time needed to save for a deposit, with Playford in Adelaide and Kwinana in Perth ranking as the quickest at two years and seven months.
Across the other capital city markets, the shortest savings times were found in St Marys in Sydney (70 months), Melton-Bacchus Marsh in Melbourne (58 months), Ipswich Hinterland in Brisbane (37 months), Belconnen in Canberra (76 months), Palmerston in Darwin (46 months) and Brighton in Hobart (48 months).
"When navigating the first home buyer's market, considering property type and location, or even becoming a 'rentvestor', can all be worthwhile," said Dr Powell.
"Government incentives such as the First Home Loan Deposit Scheme (FHLDS) or the First Home Super Saver (FHSS) Scheme, which allows prospective first home buyers to make additional superannuation contributions that are later accessible for a first home deposit, can also be advantageous to shave years off the time it takes to save for an entry-priced deposit."
Forward this article to a friend. Follow us on Linkedin. Join us on Facebook. Find us on Twitter for the latest updates